This page provides detailed instructions for generating a set of backup codes that can be used to authenticate when you are away from cell service or when your other authentication methods are unavailable. This process should take you 3-5 minutes to complete.
Note: Because backup passcodes are sent via text, this option is only available to users who have a mobile phone enabled in 2FA. 
Before you get started, you will need the following: 
---
1. Navigate to a Protected Service
Navigate to a protected service or application such as o365.ucmerced.edu (use a private or incognito browser window if you've already authenticated today). and enter your UCMNetId and password.
---
2. Disrupt Your Typical Authentication Process
Do not authenticate as usual. Instead, click Cancel at the bottom of the window.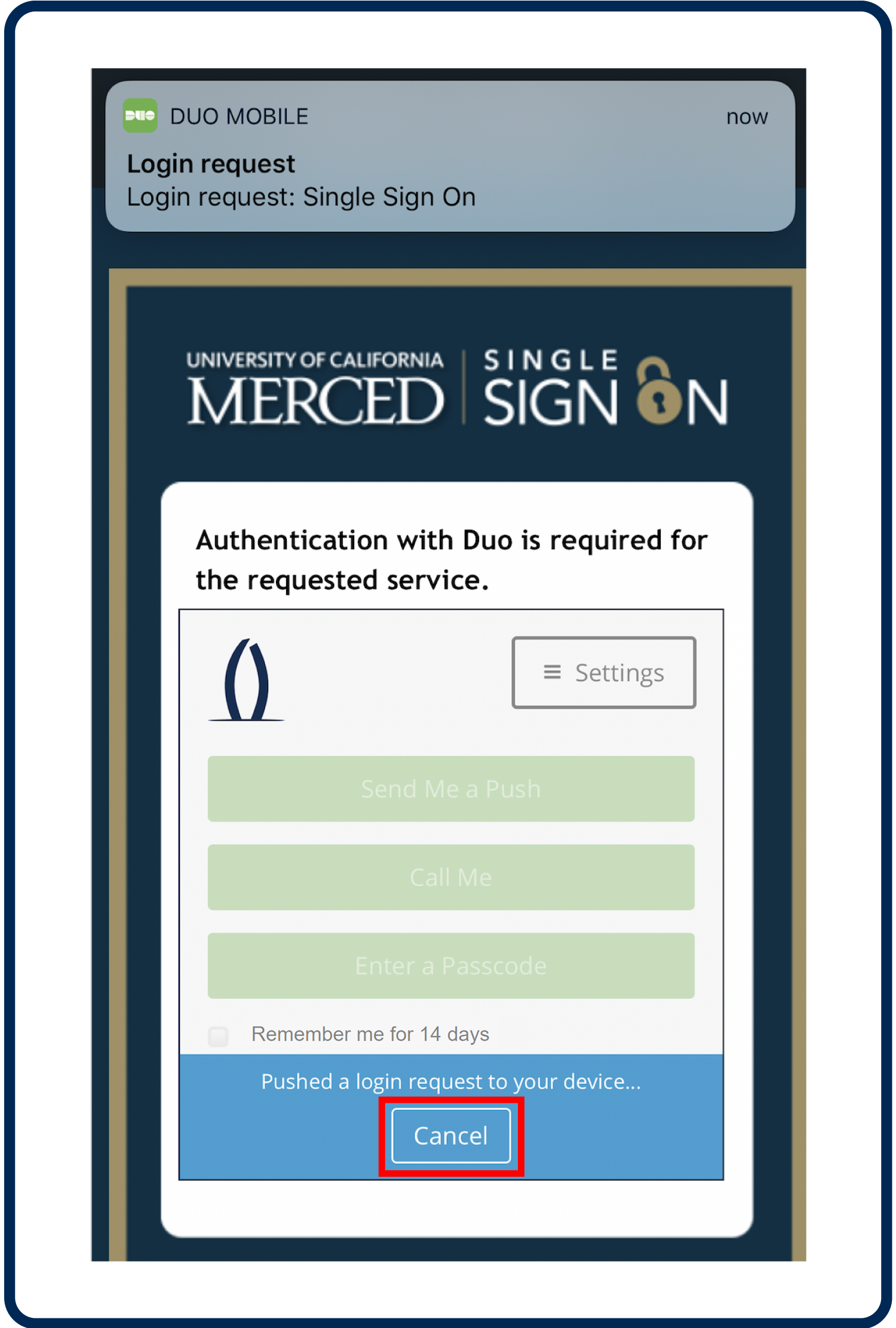 ---
3. Clear the Notification
Click Dismiss at the bottom of the screen.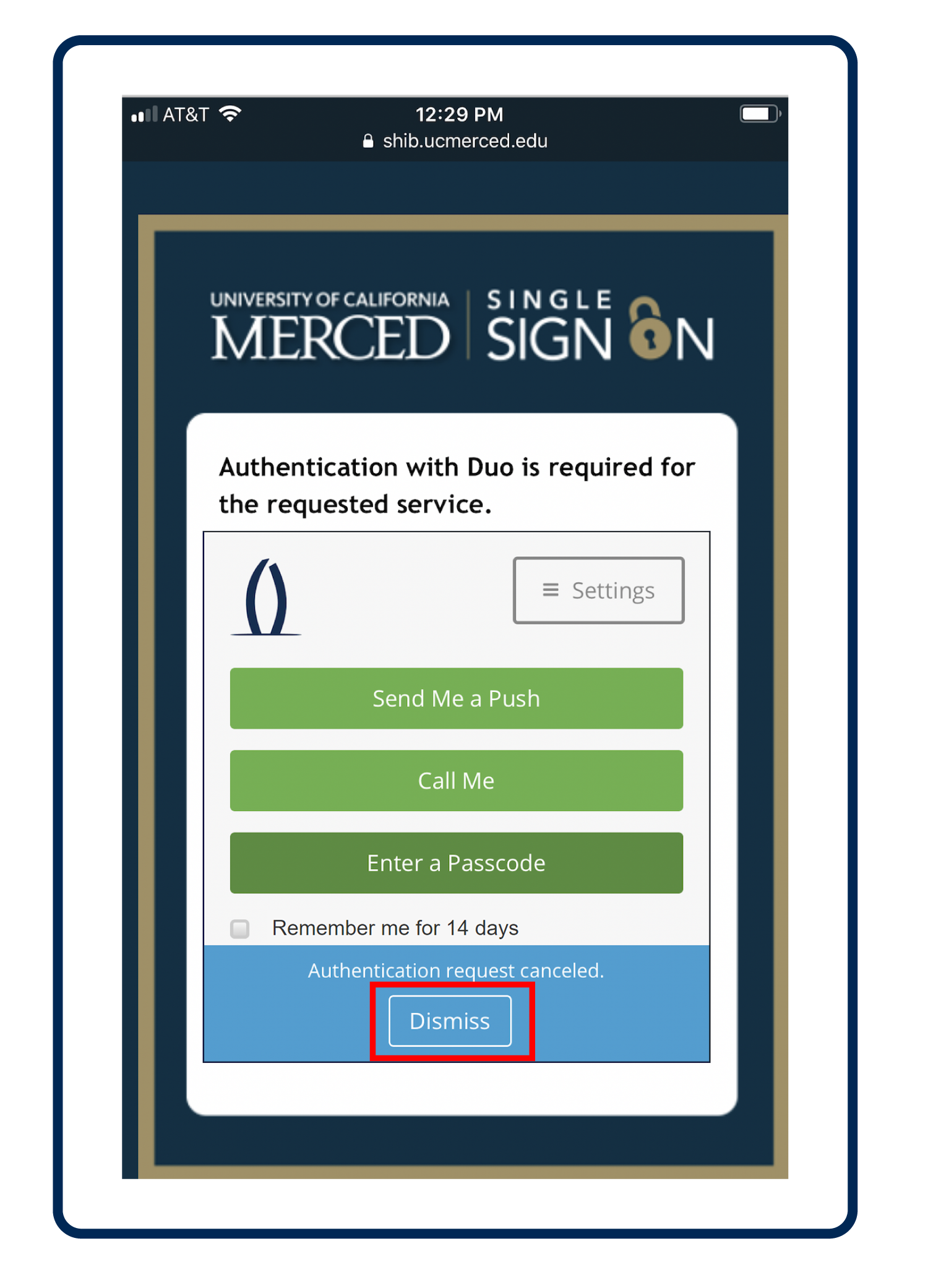 ---
4. Access Passcodes
Click Enter a Passcode.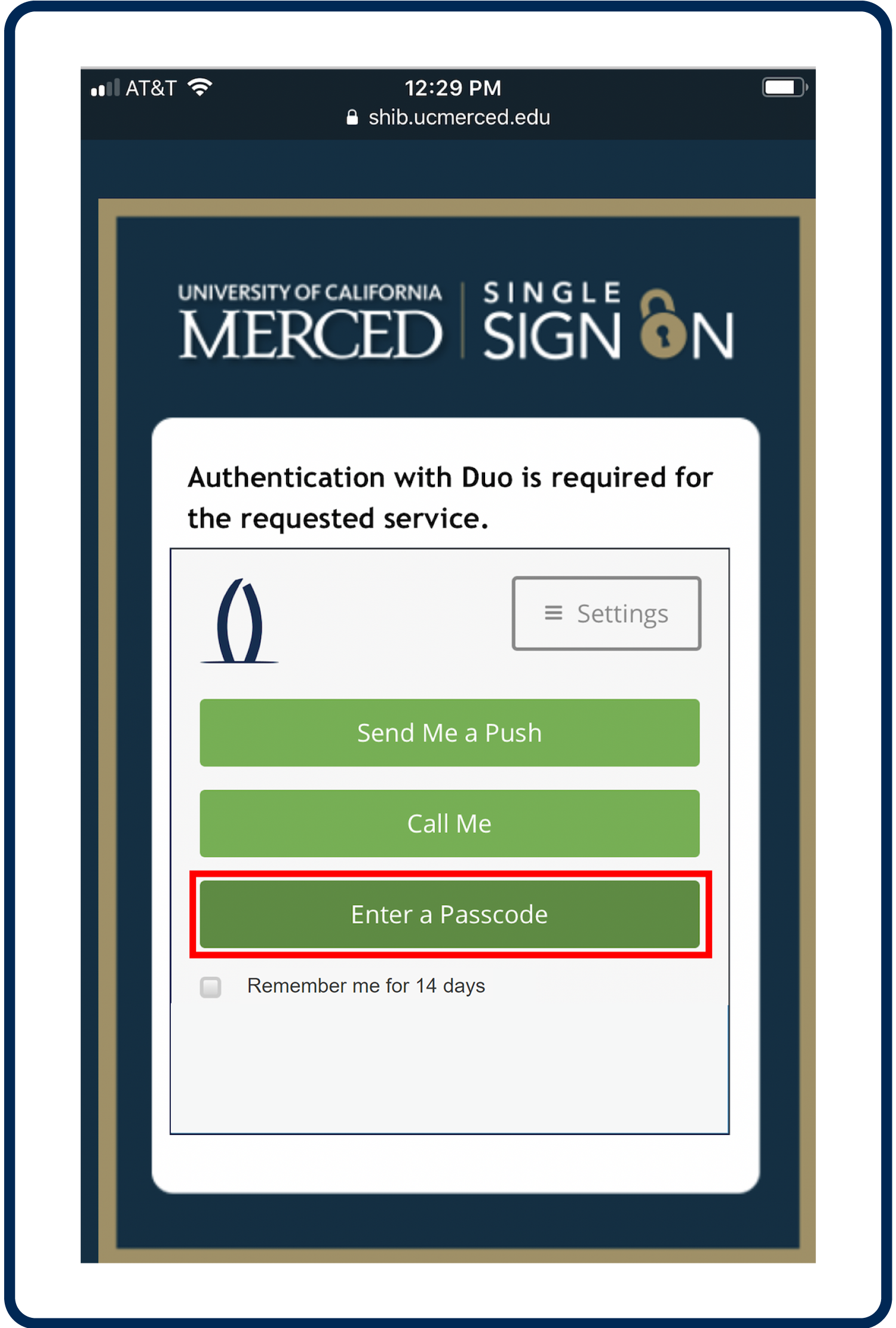 ---
5. Request New Codes
Click Text Me New Codes.
---
6. Check your Text Messages
Within a few seconds, you should receive a text message with a set of 10 backup passcodes. Each code can only be used one time.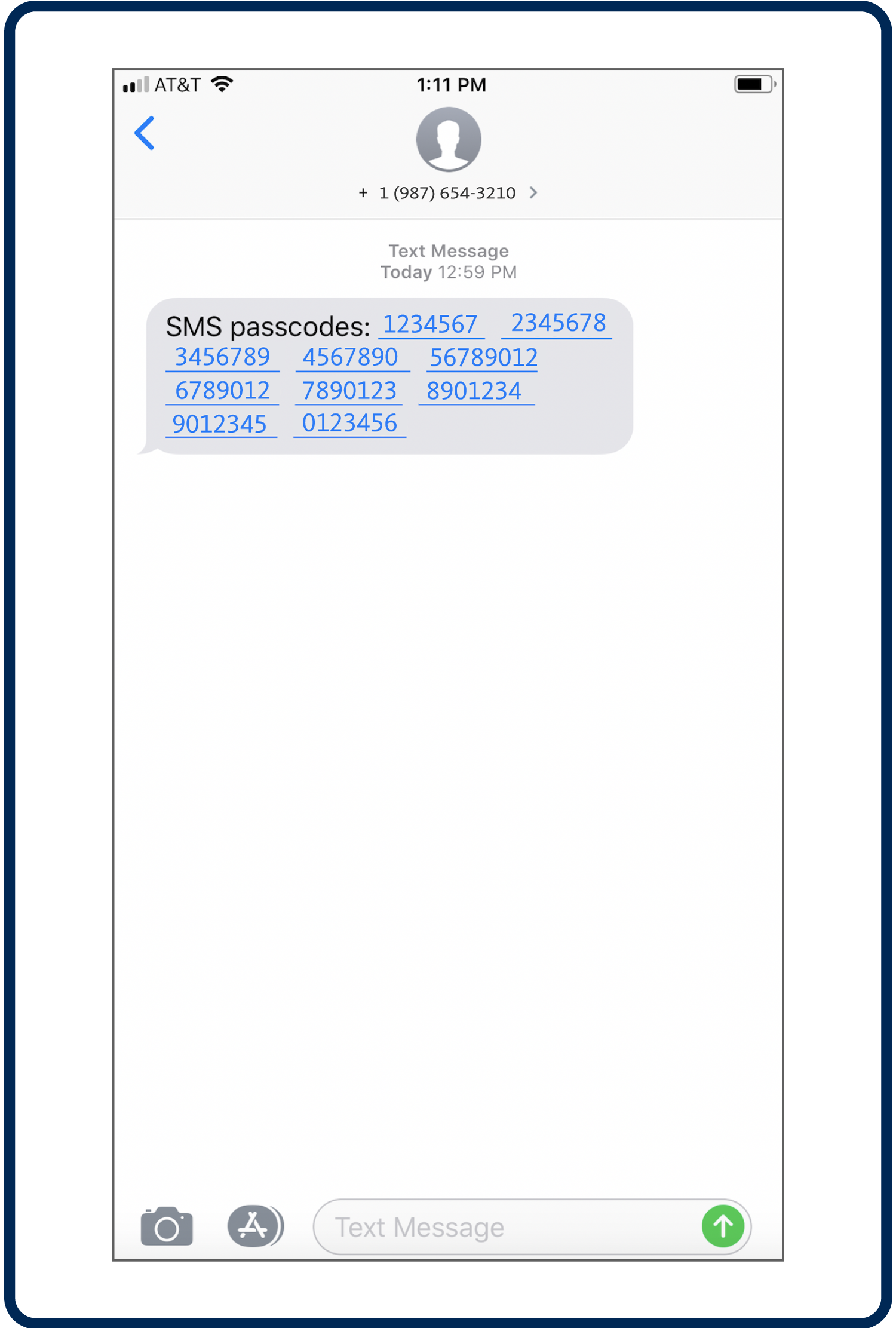 ---
7. Print Your Codes (Recommended)
Print your codes and tuck them in your wallet for safekeeping. 
Remember that it's not a good idea to only store your codes in your phone, as these codes will be your backup authentication method when your phone is lost, out of battery power, or otherwise unavailable.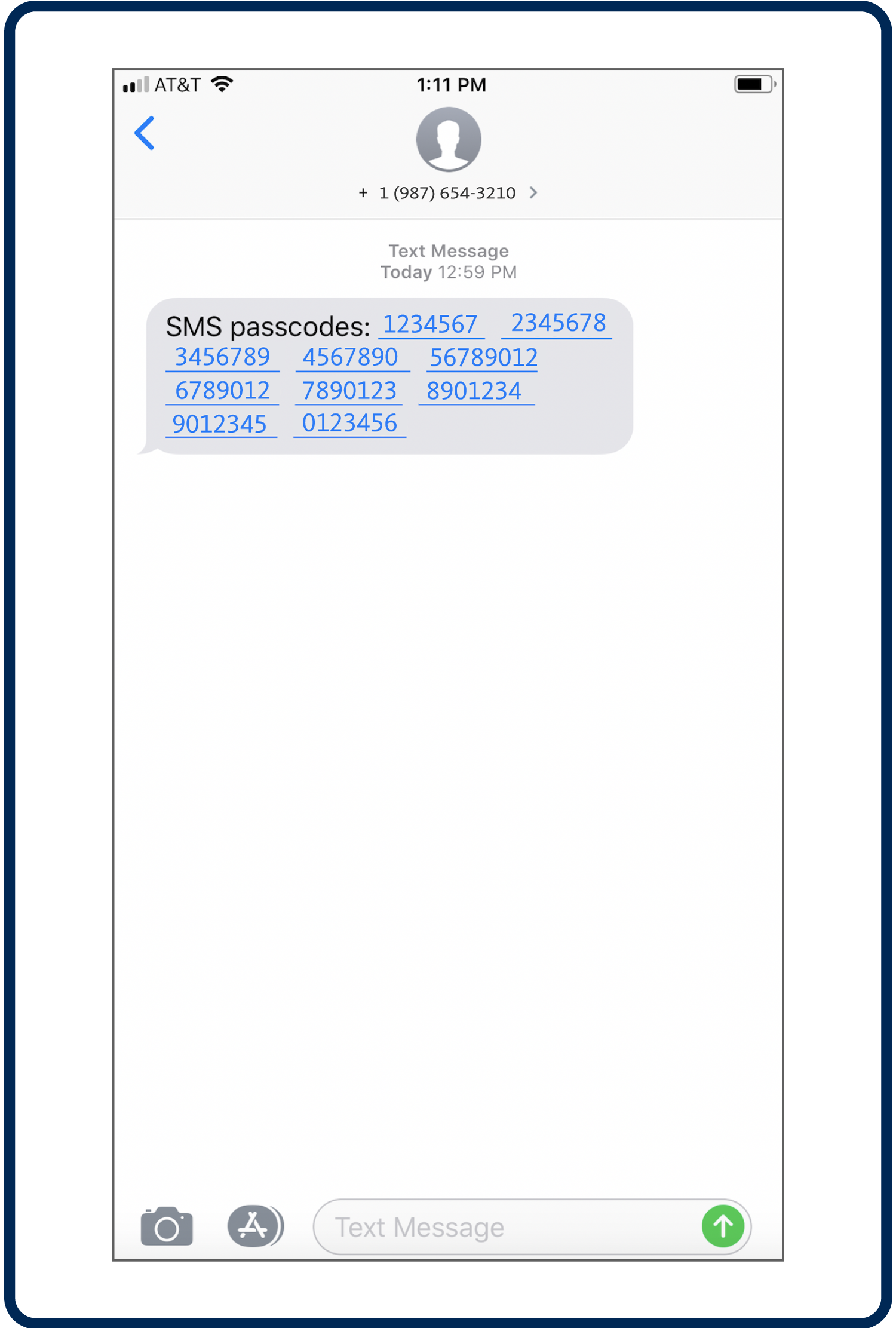 ---
If you encounter any problems with 2FA, please contact the OIT Service Desk at (209) 228-HELP or "Report a Problem" on the front page of this site.