There are three primary steps to activating Duo 2-Factor Authentication:
First, you must log in to Identity Management to verify your UCMNetID.
Second, you must enroll the device you will use as your second identity factor in Duo.
Third, you must save and log out of Identity Managment. Note that your enrollment process is not complete until you finish this step!!
This page provides detailed instructions for completing those steps and setting up a U2F device as your 2nd 'factor.' This process should take you 3-5 minutes to complete.
Before you get started, you will need the following: 
Your computer
Your UCMNetId and password
Your U2F device
---
1. Visit the Duo 2-Factor Authentication Enrollment Page
Use your computer to navigate to the UC Merced 2-Factor Authentication Enrollment page at https://idm.ucmerced.edu/duo in a Chrome browser window (U2F is only compatible with Chrome).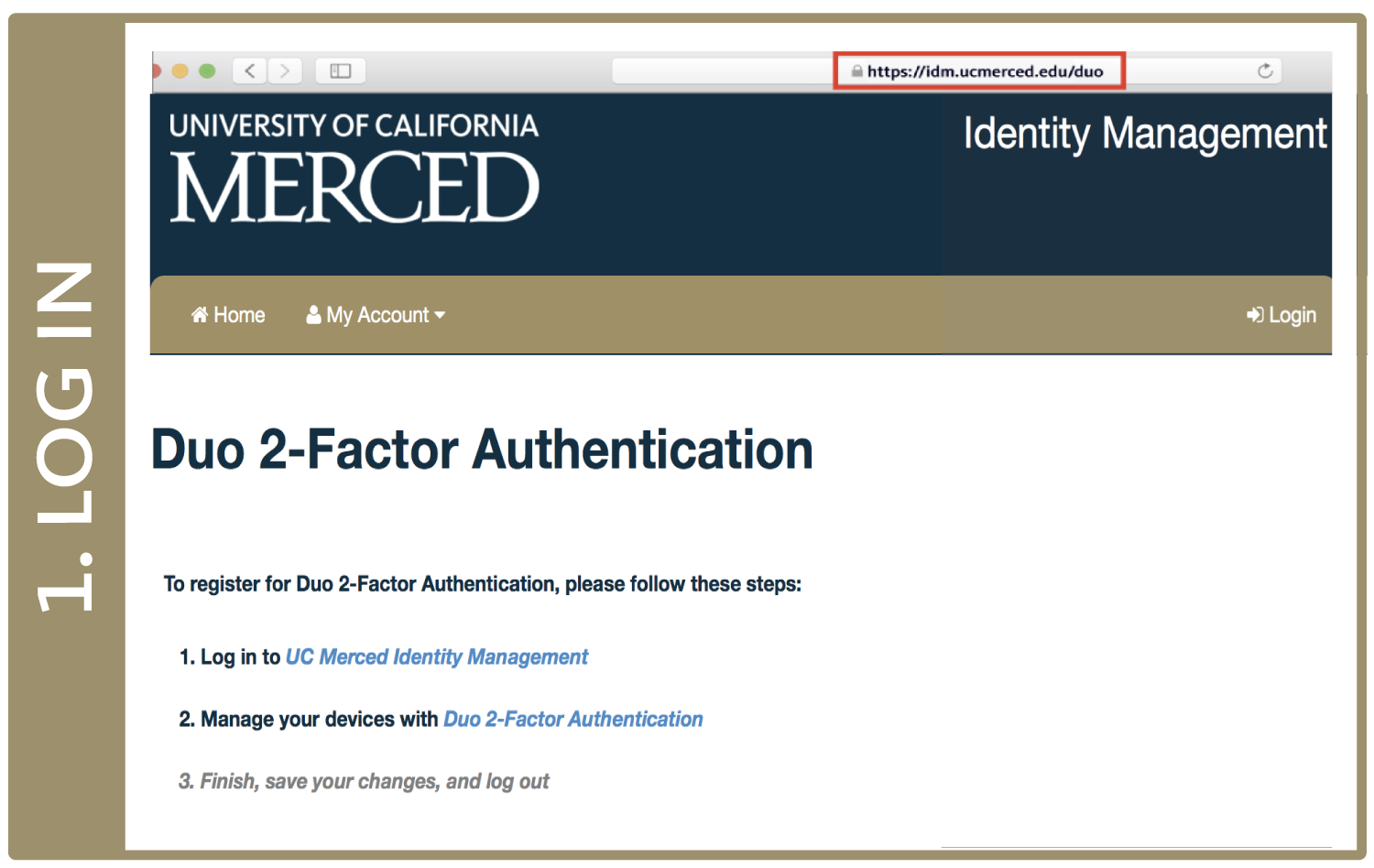 ---
2. Access Your Identity Management Profile
Click on UC Merced Identity Management.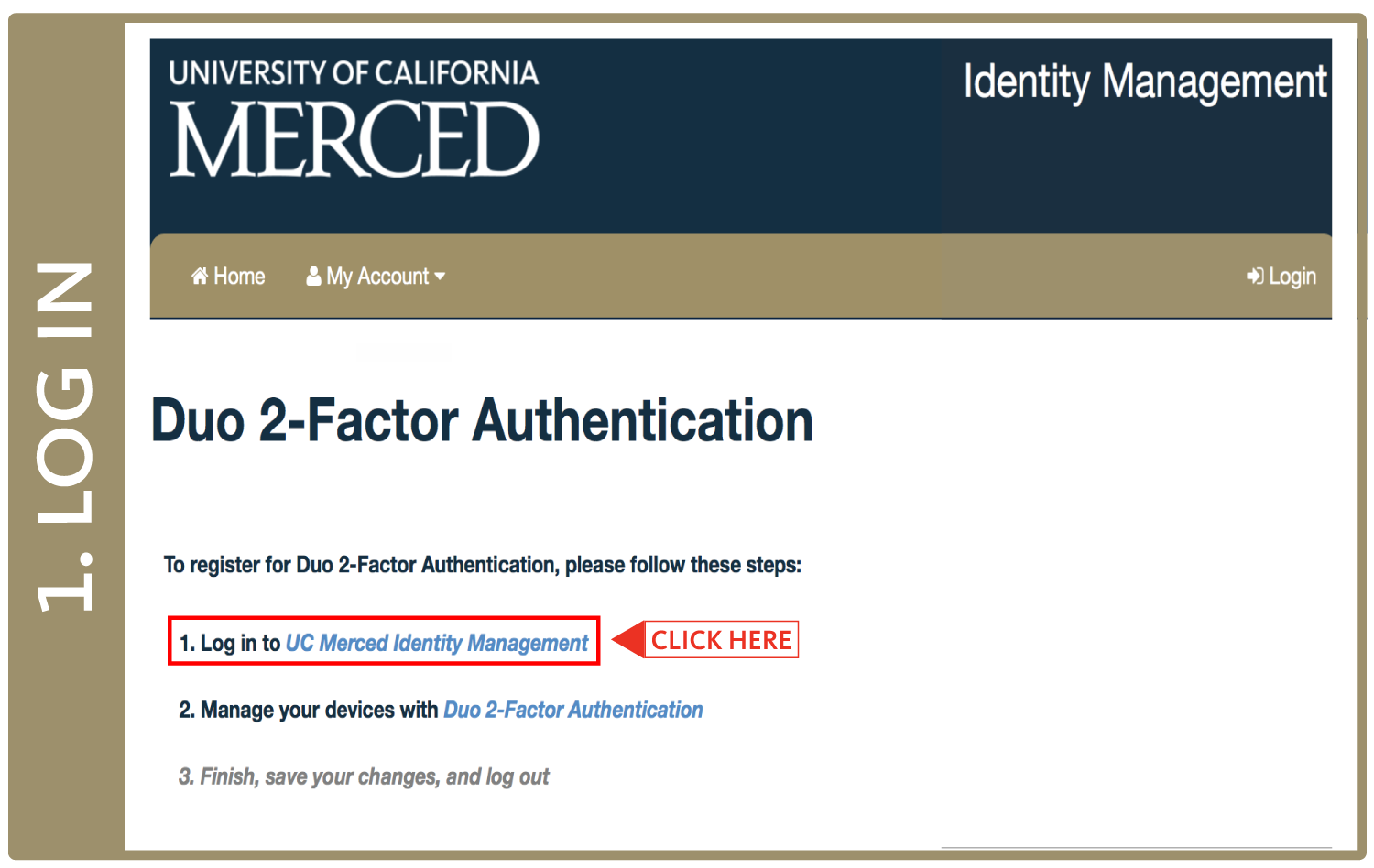 ---
3. Enter Your Credentials
Enter your UCMNetId and password, then click Login.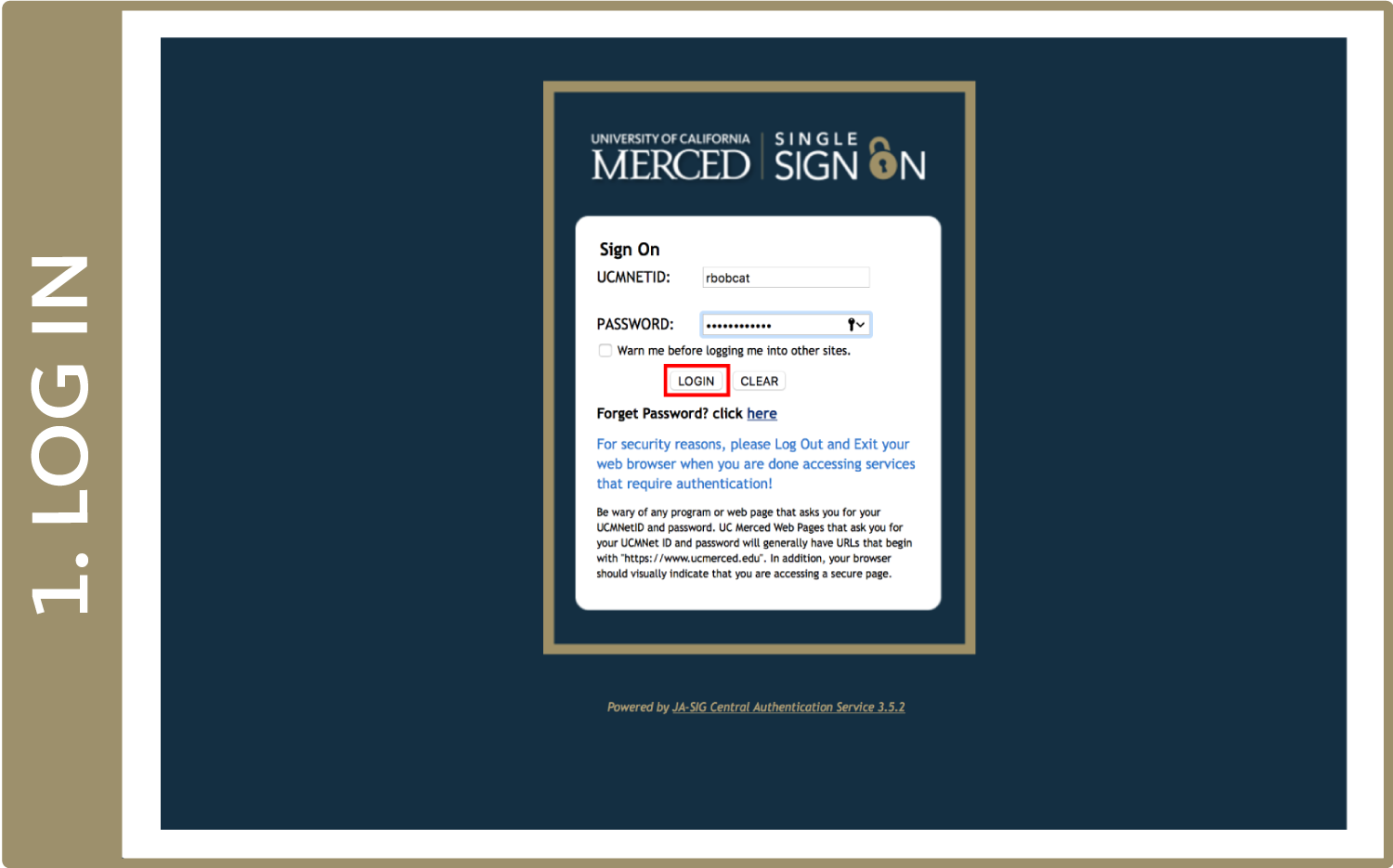 ---
4. Manage Your Devices
Click Manage your devices with Duo 2-Factor Authentication.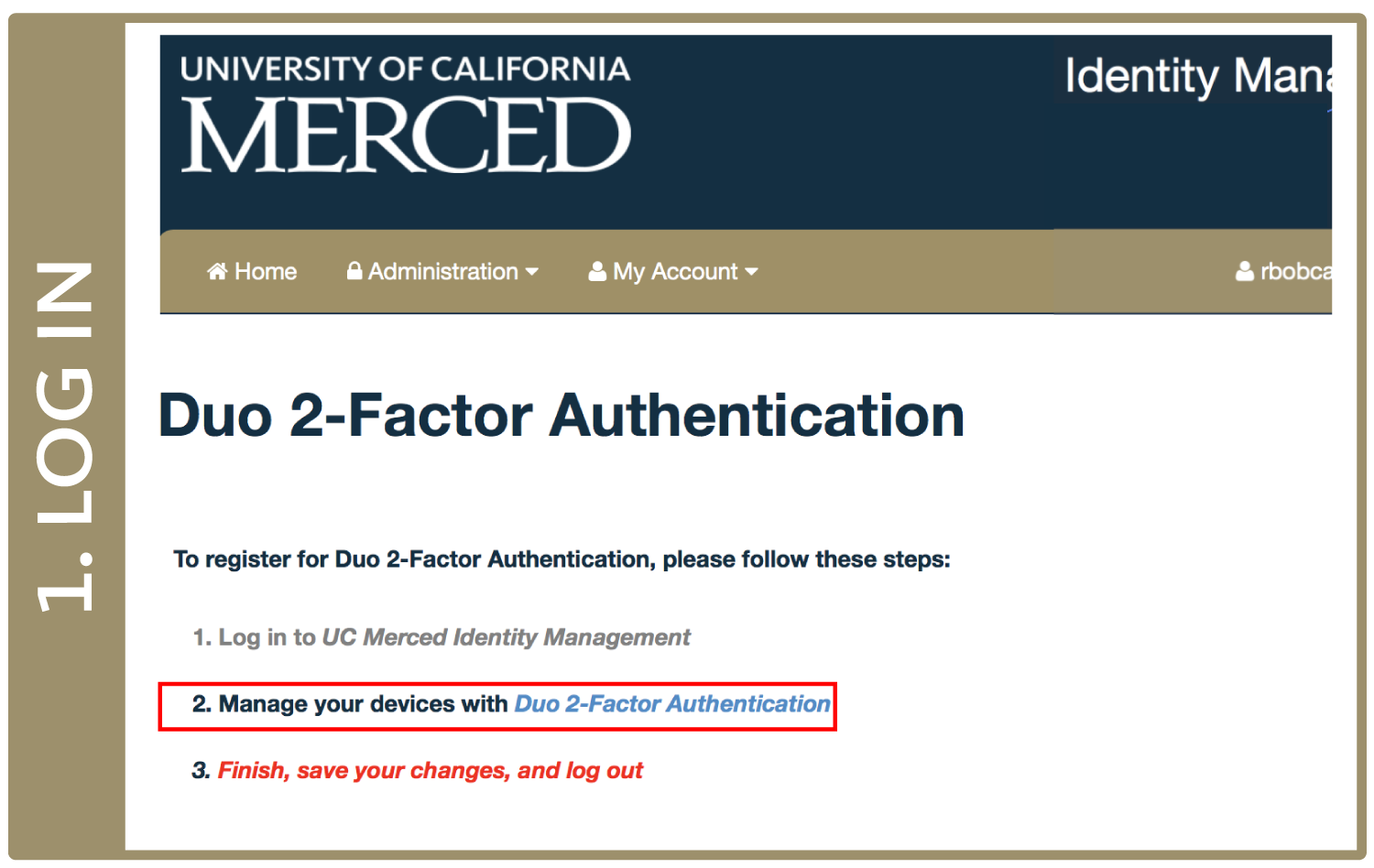 ---
5. Begin Device Enrollment
Click Start Setup.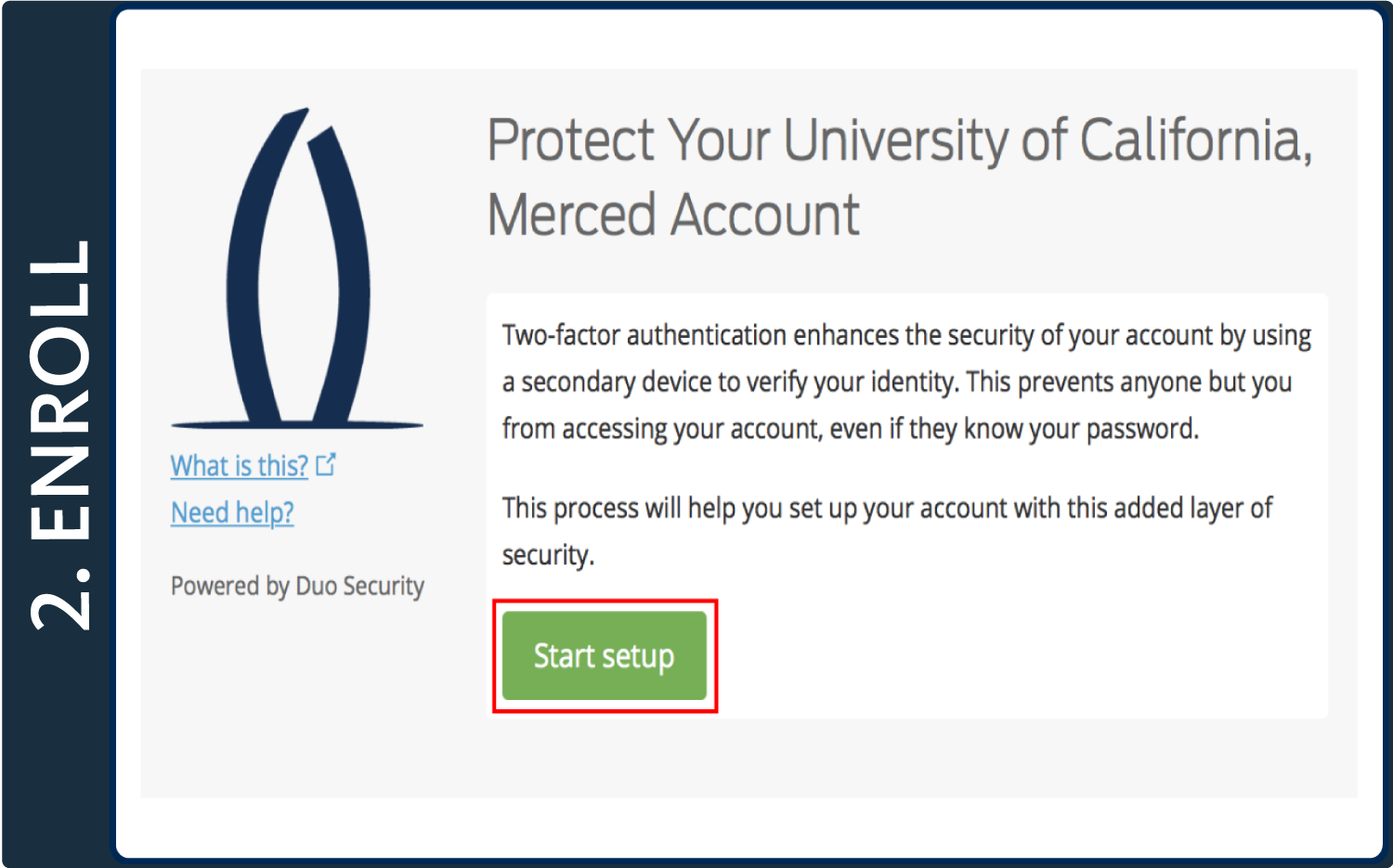 ---
6. Select Your Device Type
Select your device type, then click Continue.
---
7. Look for a Pop-Up Window
When you see a pop-up window on your screen, click Continue.
---
8. Insert and Your U2F Key
Insert your U2F key into your computer. When it begins to flash, click the button to enroll the device in Duo.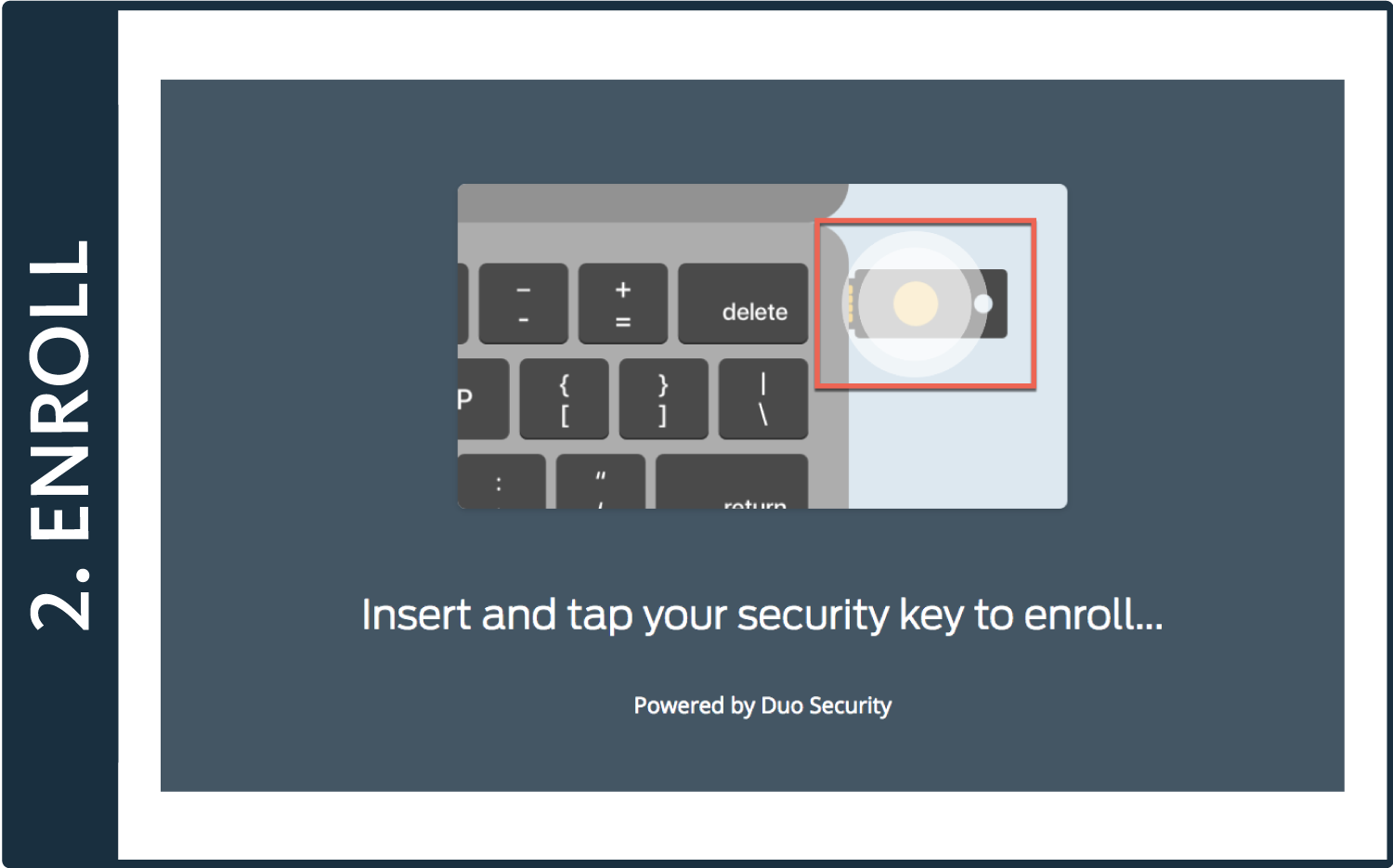 ---
9. Verify Device Enrollment
Verify that your Duo Devices list includes your U2F key.
---
10. Add Another Device
Your device is now enrolled and your basic settings configured in Duo Mobile. We recommend that you register at least one other device so that you will be able to authenticate in the event that your primary method is unavailable. Click Add another device and enter the details of your second device.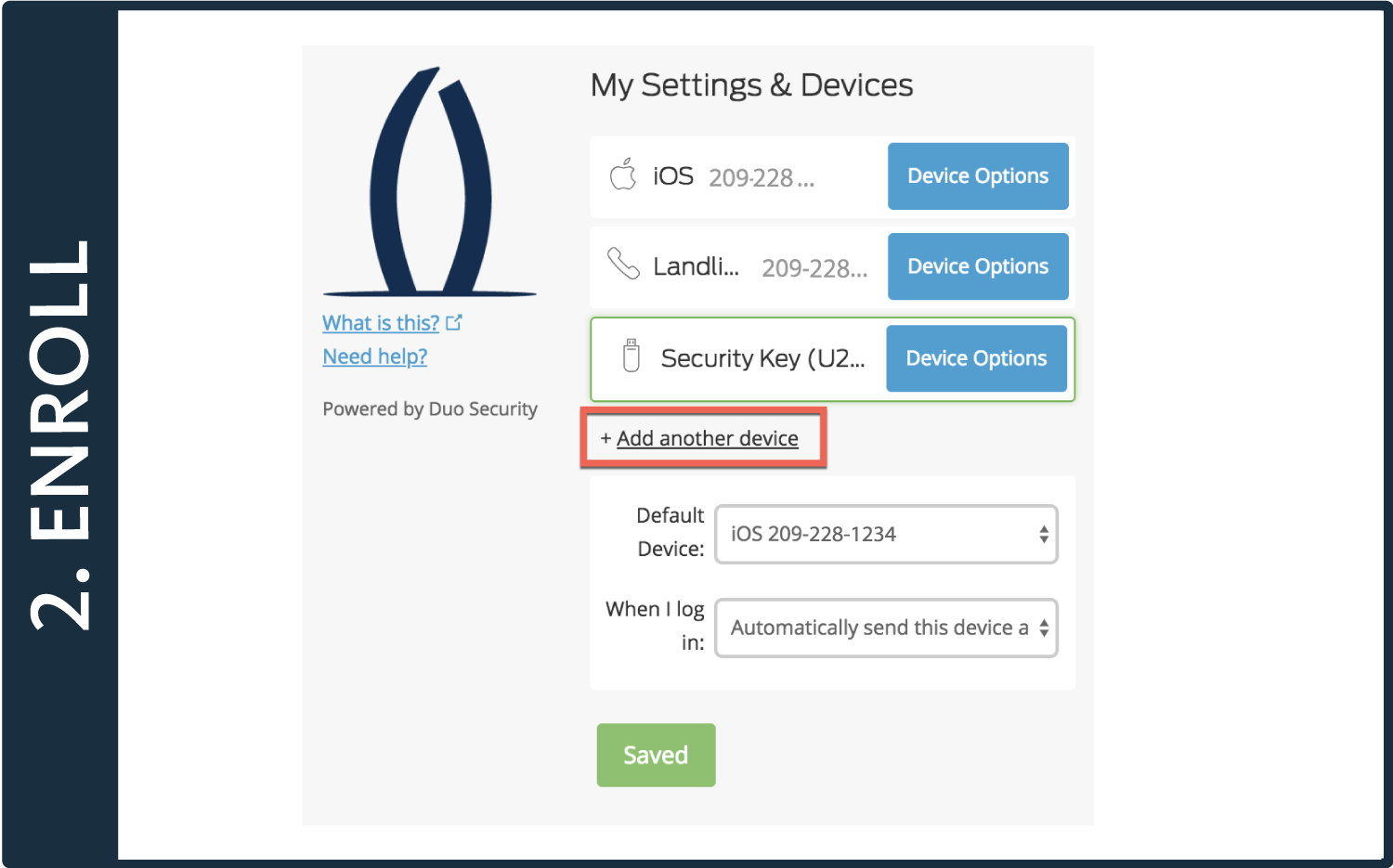 ---
11. Save Your Changes
Click Save at the bottom of the window to save all your changes.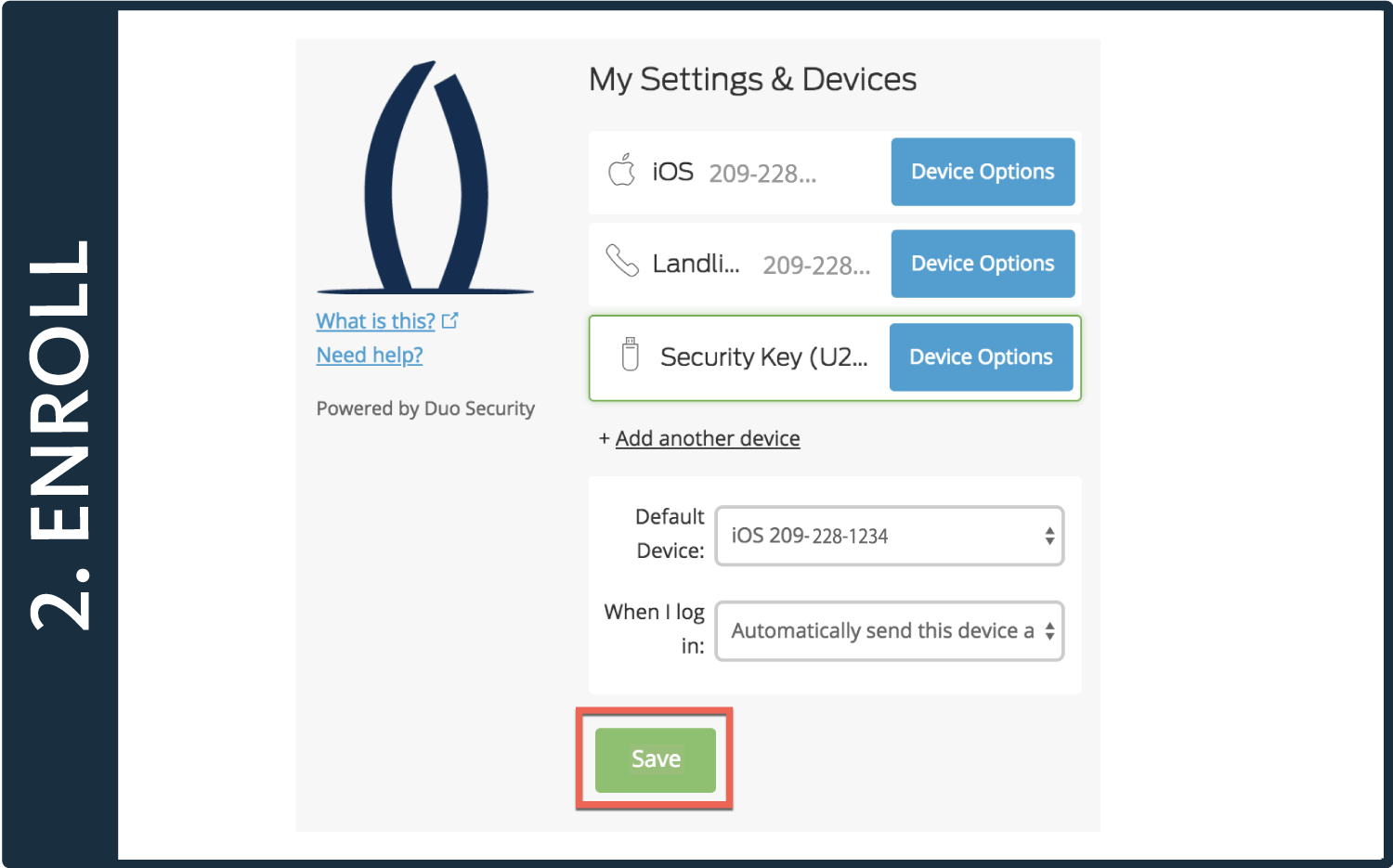 ---
12. Save and Log Out 
Return to the original UC Merced 2-Factor Authentication Enrollment page and click on Finish, Save Your Changes, and Log Out. When you see a "Succss" message flash on the screen as pictured below, you have successfully completed your enrollment in 2-Factor Authentication! 
---
Congratulations! Your account is now secure. We recommend reading about 2FA Best Practices so that you're fully prepared for the most common 2FA challenges. You can also read through our FAQ for more information about 2FA and Duo. 
If you encounter any problems with 2FA, please contact the OIT Service Desk at (209) 228-HELP or "Report a Problem" on the front page of this site.