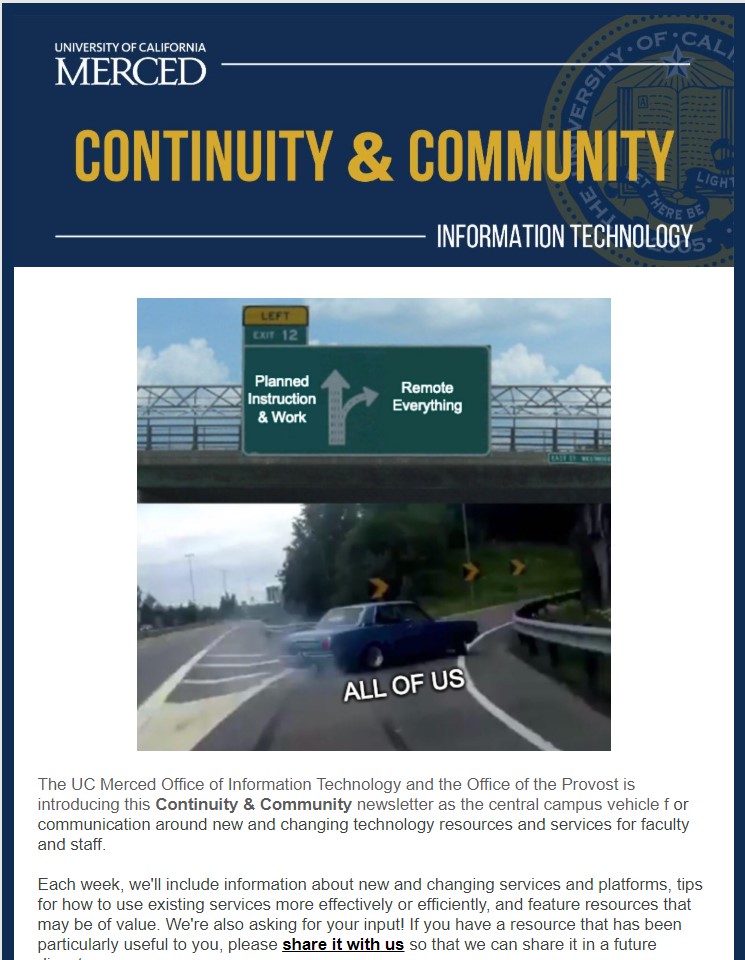 The Continuity & Community digest is the central campus vehicle for communication around new and changing technology resources and services for faculty and staff during the COVID-19 pandemic.
Each week, we include information about new and changing services and platforms, tips for how to use existing services more effectively or efficiently, and feature resources that may be of value for remote work.
We also value your input! If you have a resource that has been particularly useful to you, please share it with us here so that we can share it in a future digest.