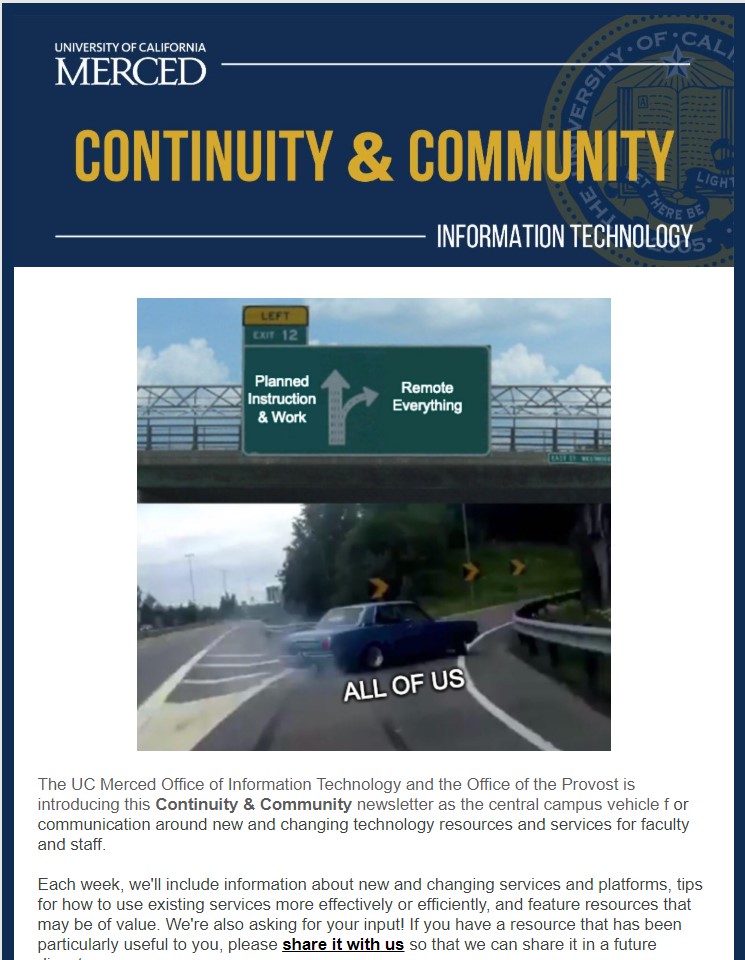 The Continuity & Community digest was the central campus vehicle for communication around new and changing technology resources and services for faculty and staff during the COVID-19 pandemic.
Though the Continuity and Community digest has been retired as of September 2020, the UC Merced Office of Information Technology remains committed to providing our campus partners with timely, useful updates (and the occasional meme) via the OIT Twitter account, UC Merced Monday Memo, our UC Merced Events Calendar department page, and UC Merced Connect, which will launch later this fall.
And of course, as long as we remain in these remote work and learning conditions, we will continue to update the OIT pages dedicated to Educational Continuity For Instruction, Continuity For Learning, and Continuity for Remote Work, along with the broader set of crowd-sourced, curated resources for faculty, students, and staff.