There are three pillars to Research Computing: High-performance computing, Big Data Networking, and Visualization.
Research Computing is more than just supercomputers. It also includes high-performance networking for big data, and visualization. At UC Merced, we support the three pillars of Research Computing. For an institution of size, and given our short history as a university, support for these advanced areas is unusual, but it reflects our status as the first new research university of the 21st Century.
As more disciplines converge on techniques historically associated with the computational sciences: big data, multi-institution collaboration, data-intensive analysis, machine learning and artificial intelligence, Research Computing has expanded the types of scholarly activities it supports, and broadened the services it offers. Historically, only the largest science projects or national-scale supercomputing centers offered extreme-speed network and large disk arrays for high-availability data collaboration, and very few of those national research support centers offered visualization as a way to peer into the data to generate insights into the research. But, these advanced services are no longer the domain of only the biggest science projects. We support researchers in all three UC Merced schools (Social Sciences, Humanities, and the Arts; Engineering; and the School of Natural Sciences) with state-of-the-art access to Big Data Networking through our participation in and adoption of the Pacific Research Platform (PRP) and its associated technologies.
One such technology is the Fast Input/Output Network Appliance (FIONA) which are attached to our NSF-funded ScienceDMZ network. These FIONAs allow for researchers to stage very large data sets (up to 75TBs) for multi-institutional data collaboration and sharing over very fast research networks (10-100Gbps), and they provide a fast landing zone for data which is coming from remote locations. Researchers can pull down big data from anywhere in the world without needing to traverse the campus firewall. This saves huge amounts of time. Data that would take days to download to a laptop or desktop can now be transferred in an hour or so.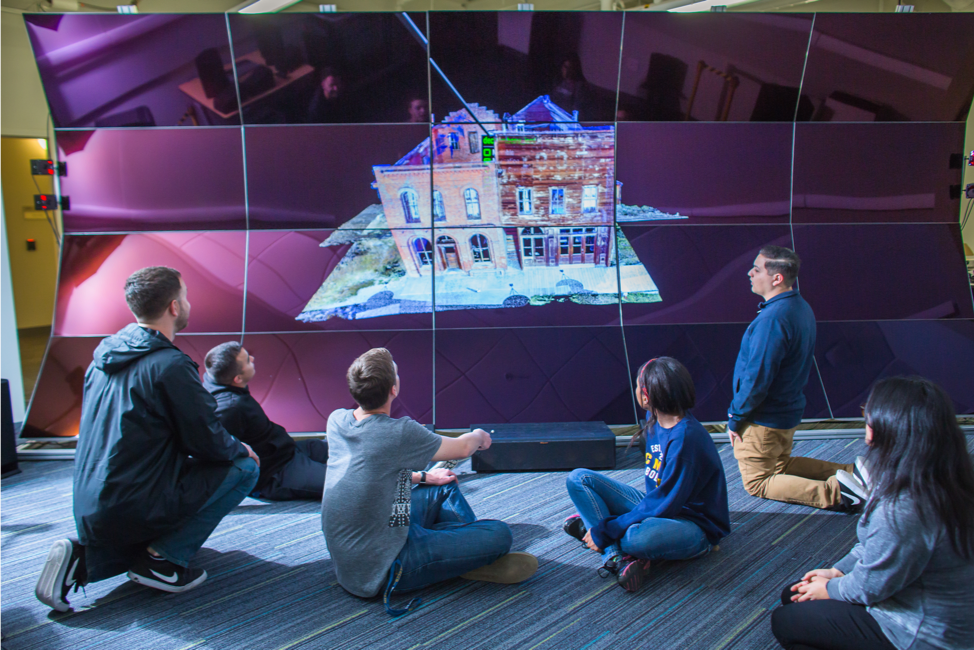 In addition to big data networking, the Wide Area Visualization Environment (WAVE) Lab brings world-class visualization services to UC Merced. The WAVE  is similar to visualization cyberinfrastructure at UC San Diego and runs on the same software platform, Nautilus. This structure allows researchers to peer deeply into their data to unlock hidden knowledge. Cyberarcheologists use the WAVE to reconstruct 3D models of historical buildings. Environmental engineers use it to assess climate related changes and human impacts to natural landscapes. And biophysicists use its super-resolution and connection to the Science DMZ to aid in discovering how our bodies work at the sub-cellular level.