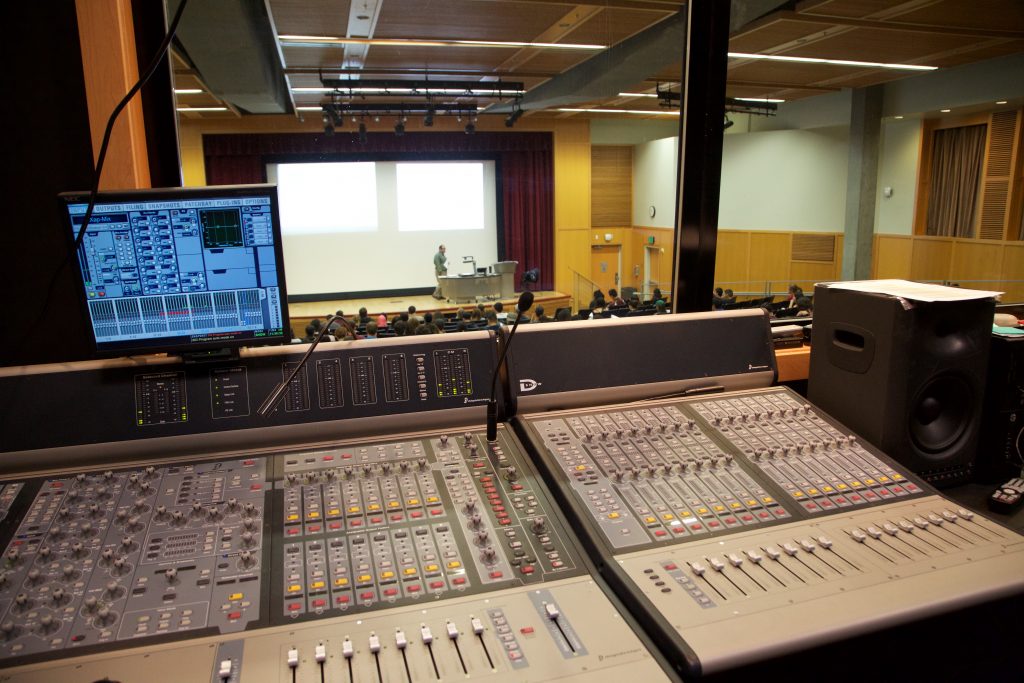 Academic and Emerging Technology staff aim to provide you with technology in classrooms and learning spaces on campus that are flexible, easy to use, and reliable. As new buildings are constructed, technologies can change over time. We strive to provide a consistent experience for faculty teaching in registrar controlled classrooms. To see what technology is available in a specific room visit: 
Classroom Technology Service Page
 
Classroom Technology Training or Consultation
The Academic Technology team is available to work with you one-on-one to consult about your classroom technology needs, show you how to use classroom resources or design learning experiences for students that make use of classroom technologies. We also advise on design and creation of technology-enhanced classrooms, labs, conference rooms, event and study spaces.
Request Classroom Technology Consultation
Access to classrooms is controlled by the Registrar. Request a Room Reservation through the Office of the Registrar HERE
Emerging Classroom Technologies and the AV Roadmap
As classroom equipment ages and new technologies come to market, AET is always at the forefront of reviewing, evaluating and testing equipment and applications that serve the teaching and learning community. We work diligently and strategically with many campus partners to keep your classroom technology up to date and moving forward.
One example of how teaching has changed with the use of technology is UC Merced's first TEAL Teaching Lab which opened in Fall of 2016. This classroom was part of a years long collaboration with the Office of the Registrar, the Center for Engaged Teaching and Learning (CETL) and OIT's Academic and Emerging Technologies group.