UC Merced users: OIT is currently recommending that you DO NOT upgrade to OS 10.15 Catalina at this time.
Apple has released the Mac Operating System (OS) 10.15 Catalina as of October 7, 2019. Although Catalina offers some great new features, OIT is currently recommending that the UC Merced community refrain from upgrading until the next updated, OS 10.15.1, is released.
The biggest reason for this recommendation is that in the 10.15 release, Apple will be dropping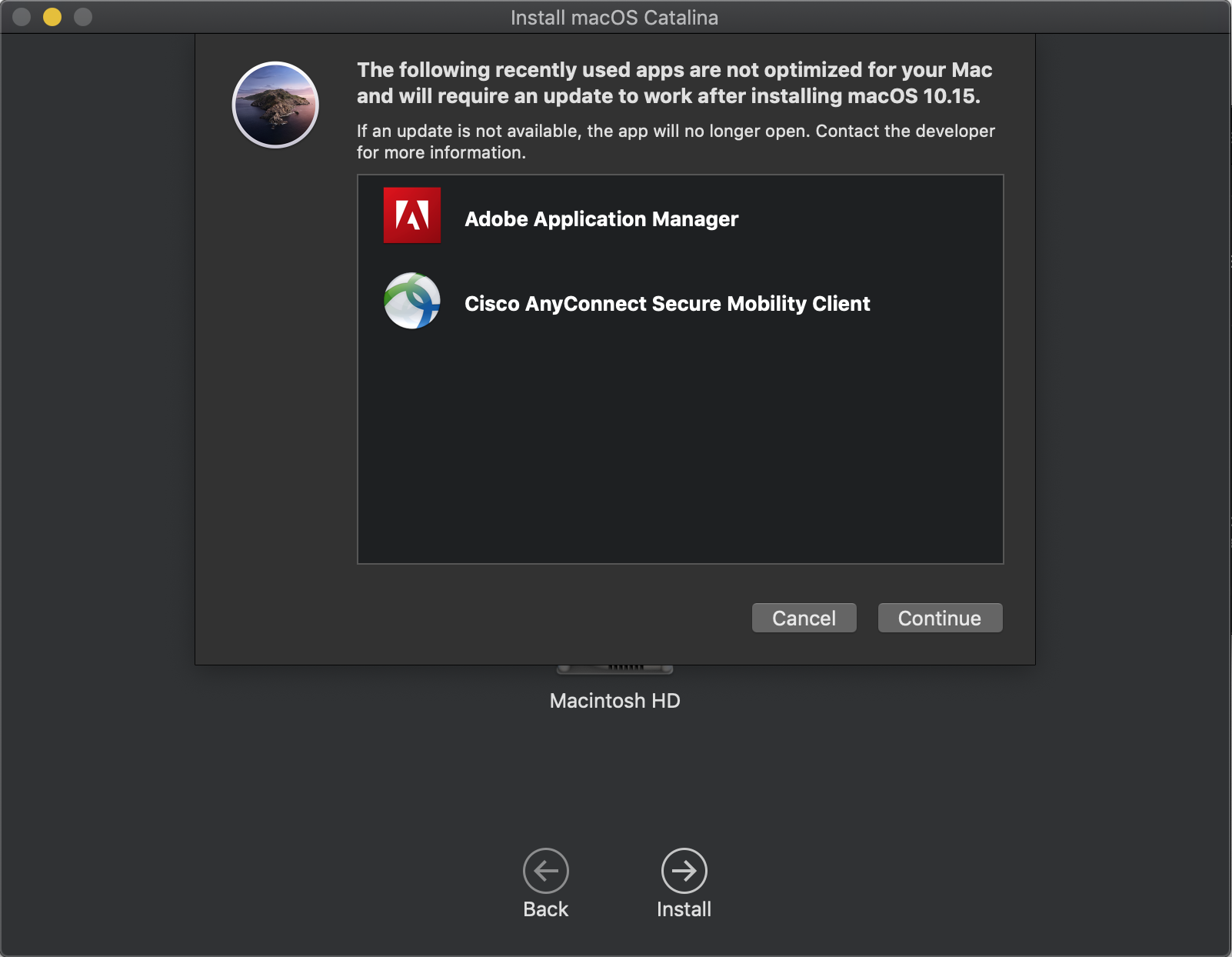 support for 32-bit applications. This means that any 32-bit applications on your device will not work once you upgrade to OS 10.15. We assume that by the time Apple releases 10.15.1, most developers will have updated to 64-bit applications.
Apple has been warning of this change for over a year, and most application developers have updated to 64-bit. However, older or independently-developed applications may lag behind. Please see below for a list of popular applications that are still 32-bit (as of 10-3-19):
Adobe CC (Application Manager)
Parallels
OIT is investigating potential impacts to OIT-supported campus applications, and will communicate any pervasive problems broadly via our usual channels (Twitter and the OIT website).
---
Apple Resources
macOS Catalina 10.15 – Release Page
32-bit app compatibility –

Checking for 32-bit vs. 64-bit applications

If any of the following applications on your device are 32-bit, please use the links below to upgrade to 64-bit BEFORE you upgrade to MacOS 10.15 Catalina:
---
32-Bit Apps Not Supported by UC Merced
When checking for 32-bit applications, you might discover a 32-bit application that are not supported by OIT. In this case, if you still use these applications, check the vendor's website for more information.