Anti-virus software checks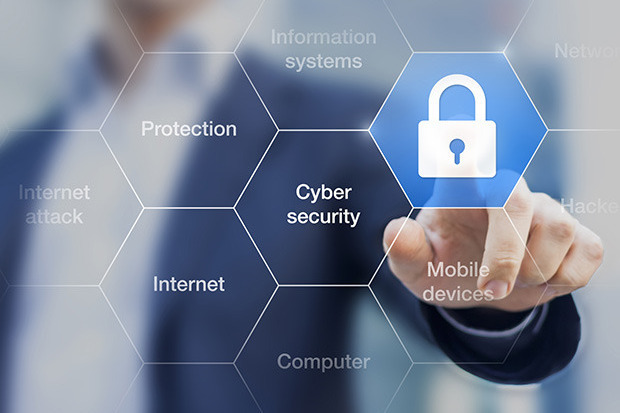 incoming files to detect those with known worms or viruses. They often have many configuration options, and in some cases may interfere with the normal functioning of certain applications. When in doubt, please contact the UC Merced Help Desk for assistance.
Computers configured by IT come with anti-virus software set up; licenses are available for other computers. As new viruses are constantly being created, and old ones updated, you should ensure that updated virus detection configuration files are installed on a weekly basis (IT provided computers are configured to perform these updates automatically).
Anti-Virus Software
Viruses and worms are malicious pieces of software that are typically transmitted via email, through the exchange (or access of) infected files, or by the exploitation of design flaws in operating systems, web browsers, database software, and other commonly used software. They may interfere with proper functioning of applications, slow down response time, display annoying messages, and destroy files. They may cause harm immediately upon infection, or lurk until a specified date time delay, or triggering event. They may cause damage to other computers either by infecting them or by participating in coordinated attacks under the control of a hacker. They may capture passwords or other sensitive information and forward them to hackers, and they may be programmed to allow the subsequent download of additional malicious code.
Never download software from sources that you are not sure of, and ensure that you have current anti-virus software and personal firewalls installed and activated.
Learn more about Anti-Virus Software.
Data Encryption
Encryption uses an algorithm that transforms information, making it unreadable and inaccessible to anyone except for those who have the appropriate credentials or "keys" associated with the protected data. These same individuals also have the ability to decrypt and make the data readable. Data Encryption has long been used by institutes that require the need for masking sensitive data and is strongly recommended for securing data against today's online growing threats from PC viruses, SPAM, and Phishing attacks.
Personal Firewalls
Personal firewalls restrict network activity to known applications and prevent malicious people and programs from exploiting holes in operating systems and other software applications. They exist for virtually all desktop operating systems but are most critical for laptop users (who may connect their laptops to networks with varying degrees of protection) and for Windows users (because most attacks are aimed at Windows operating system and applications). Modern versions of Windows and macOS include capable personal firewalls which are enabled by default. Information about personal firewalls for other desktop environments and potential restrictions on firewall usage may be obtained from the OIT Service Desk.
Password Security
One of the easiest ways to break into your computer is to have a weak or blank password. You may not think that your computer or the information stored on it is valuable to anyone else. However, the access your UC Merced computer has to the network is greatly valued by hackers. If your computer is compromised, it can be used to attack other computers on campus and around the world.
Changing Your UCMNetID Password
Change my existing password
If you do not have a personal email address on file, contact the OIT Service Desk at 209-228-HELP(4357).
Creating a Strong Password
Your password should be at least 8 characters long. Longer passwords are safer.
Passwords should contain at least one alpha character (a-z).
Passwords should contain both UPPER and lower case letters.
Passwords should contain at least one non-alpha character including numbers, symbols or punctuation.
Do not choose passwords that contain personal information like your name, your spouse's name, your children's names or pet's names, etc.
Do not choose a word that is in the dictionary. These are the easiest to crack.
Try using an acronym by using the initial letters of a phrase or sentence and substituting some numbers for letters . For example, Hp&tp0a1mfB! = "Harry Potter and The Prisoner of Azkaban is my favorite book!".
Virtual Private Network (VPN)
A virtual private network, also known as a VPN, is a private network that extends across a public network or internet. It enables users to send and receive data across shared or public networks as if their computing devices were directly connected to the private network.
This service is available to all current UC Merced students, faculty and staff.