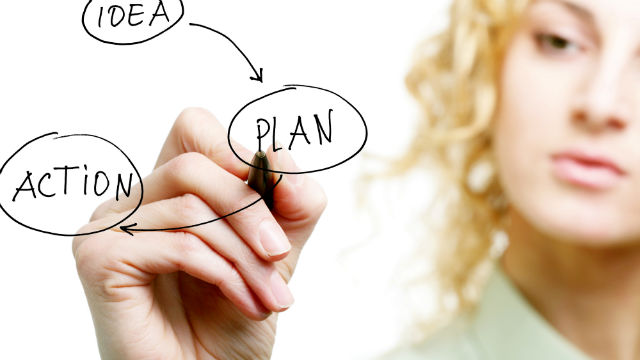 Project Management Lifecycle
Our Project Management methodology is based on the latest edition of the Project Management Body of Knowledge (PMBOK). We then adapted the PMBOK guidelines to be aligned with our "best fit" approach to Project Management. For more information on PMBOK guidelines, please visit www.pmi.org.
Each phase is detailed below:
Initiation
Stakeholder Analysis. Identify who needs to be aware of or included in the project.
Create Project Charter. Identify the goals and objectives for the project.
High-level Timeline & Budget. Identify estimates of time and money needed to execute project.
Resource Commitment. Identify who will be needed to deliver the project objectives.
Formal approval for "Go/No Go" decision may be required depending on project type.

Planning
Project Scope. Details of project success criteria for expected deliverables.
Budget. Details of all anticipated project expenses.
Resource Plan. Identify all of the resources required to complete your project successfully.
Communications Plan. Identify who needs information and how it will be delivered, during the project.
Schedule/Timeline. Breakdown work into tasks and estimate durations to determine project duration.
Training Plan. Details on the development/delivery methods for training.
Architecture Review. Document and review technical feasibility for environment.
Security Review. Review for security risks/compliance with current security policies/guidelines
Formal approval for "Go/No Go" decision may be required depending on project type.

Execution
Build or execute project deliverables.
Monitor and Control. Deliver status reports and perform change management.
Prepare for Go-Live. Develop and execute detailed "Go Live" plan, including needed change requests.

Closure
Delivery Acceptance. Acknowledgement form that scope deliverables have been met.
Lessons Learned. Document retrospective details with project team.
Close all PO. Review final invoices and update budget.
Formal approval may be required depending on the project type.

Post Project Review
Verify Value. Expected deliverables are meeting the organizational needs.
Survey. Team performance and project manager performance feedback.
Archive project documentation.
Please contact pmo@ucmerced.edu for samples of completed project artifacts or templates.