Upcoming Updates
CatCourses (Canvas) has a few updates rolling out . Below you will find brief overviews of each:
---
Adding Observers and Designers to a course 
Instructure, our Canvas vendors, has answered our pleas and instructors are now able to add Course Designers and Observers to their course whenever the need arises. No more opening a ticket and waiting, instructors find the +People button on the People page in each course to add Courses Designers and Observers. A UC Merced account is required to access CatCourses in any role. Please note, these are the only two roles instructors can add; restricted roles of Student, TA and Teacher are still generated from the Banner Student information system.
For more information on how to add an Observer or Designer please visit: https://community.canvaslms.com/t5/Instructor-Guide/How-do-I-add-users-t...
More information on the Observer role can be found in our CatCourses FAQ under. "What are roles in CatCourses, and how do they work?" at https://it.ucmerced.edu/catcourses-faqs  
---
Speedgrader Reassign Assignment 
In SpeedGrader, instructors can reassign an assignment to an individual student and ask them to redo their submission. To use this option, the instructor must first provide feedback regarding the assignment which will enable the button. Please note, the reassignment does not change the original due date for the student.  
The Reassign Assignment button is only available for the Online option under Submission Types when creating an assignment in CatCourses. 
The Reassign Assignment button is only available for assignments with due dates.  
If an instructor returns to SpeedGrader after navigating away from the page, the Reassign Assignment button will indicate the assignment has been reassigned.  
If the assignment's settings do not allow students to make an additional attempt, the Reassign Assignment button will be grayed out and unusable.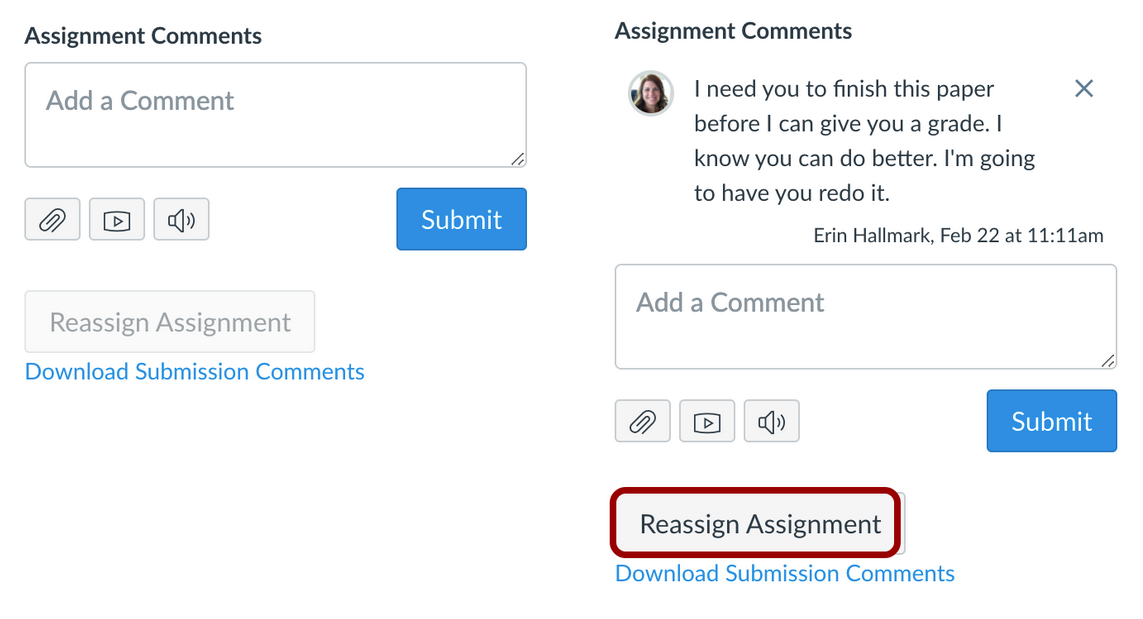 When an assignment is reassigned, students see the assignment in the List View Dashboard with the instructor's feedback. Students are then able to resubmit the assignment for instructor review. 
---
RCE File Preview 
Instructors can now control how file previews display for students. Previously all file previews opened in a new tab. Instructors now have additional choices on how file previews are displayed. Below are screenshots to show how you can make the choice and what each choice looks like to the students. 

Preview Inline (file shows up as if embedded into the page):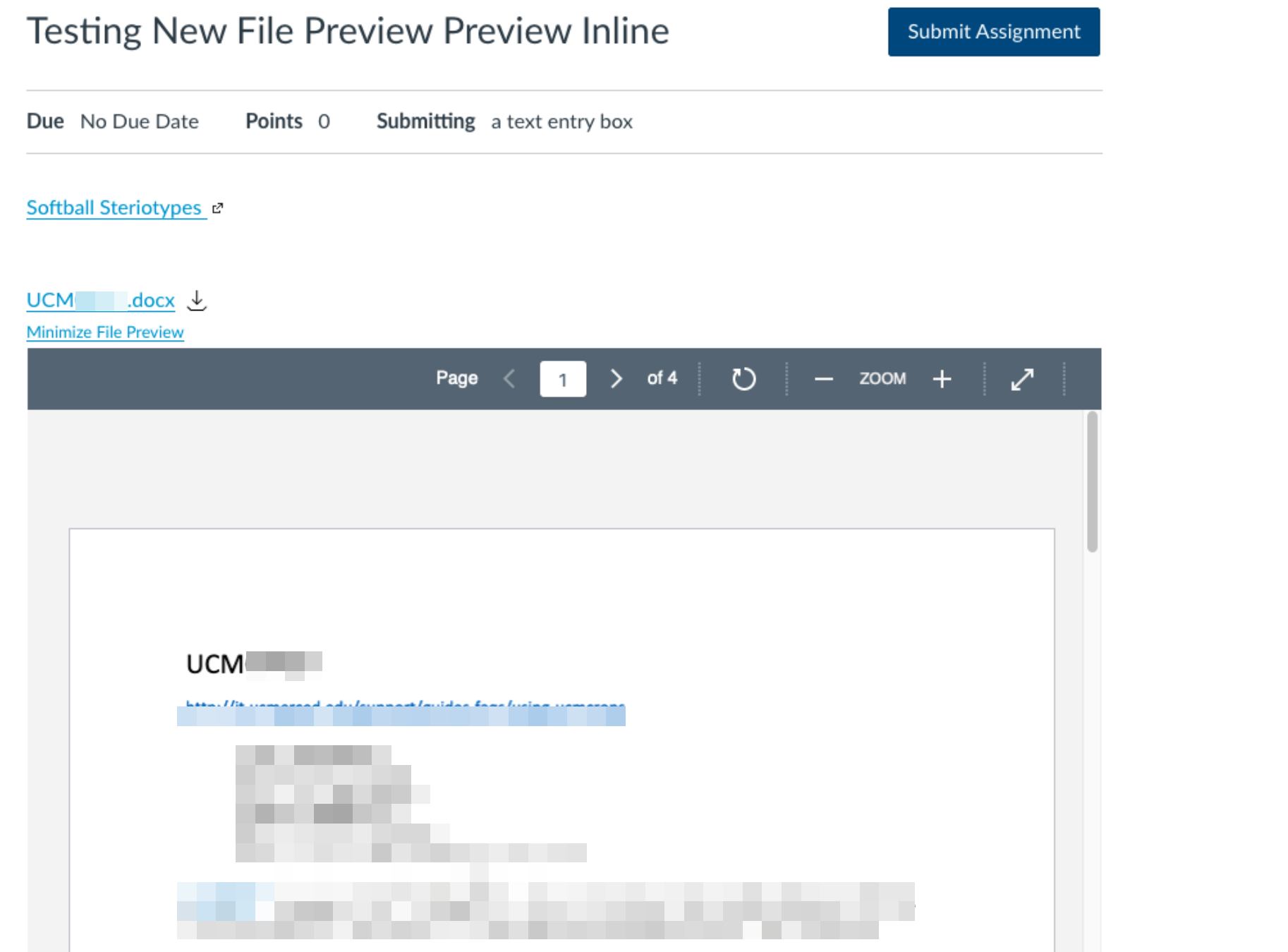 Preview in Overlay (file shows up as a new overlay window):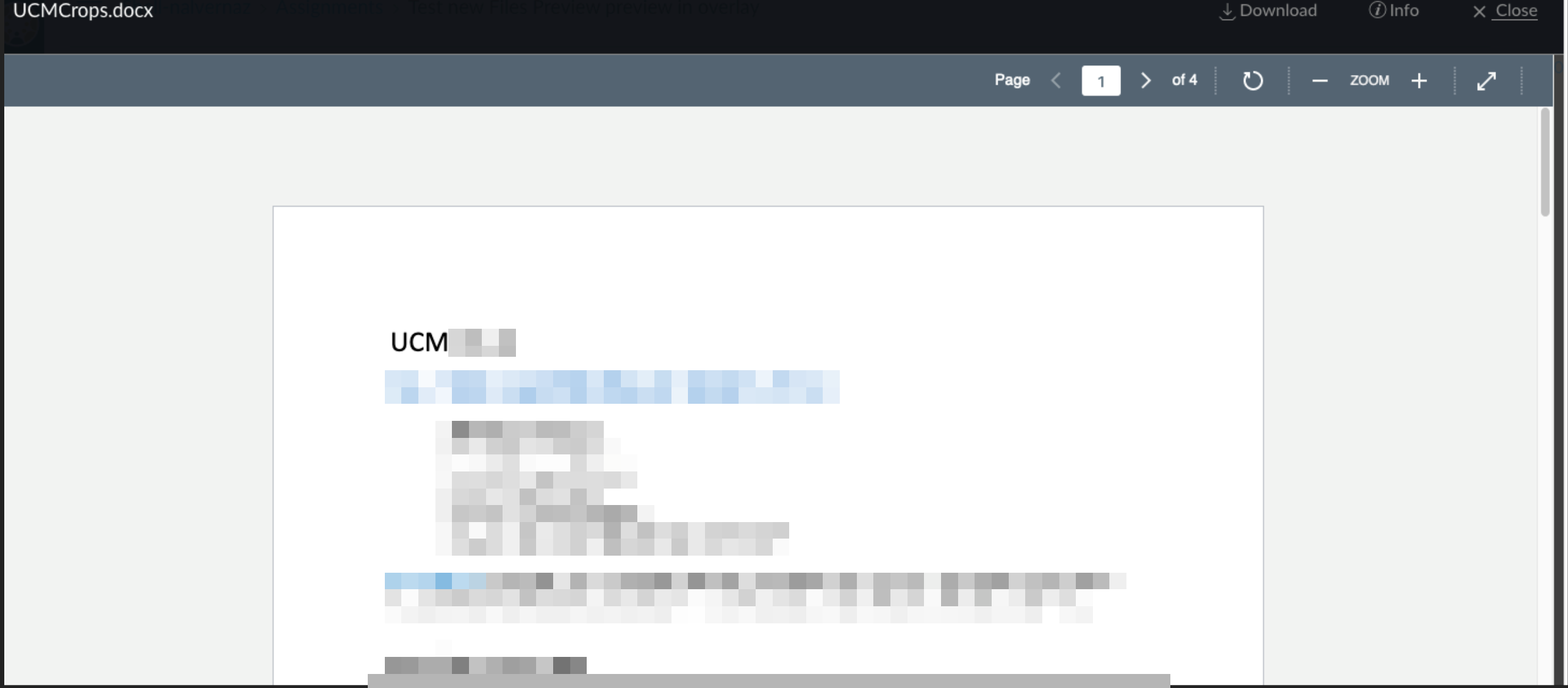 ---
Previous Updates
---
New Rich Content Editor (January 2021)
The Rich Content Editor (RCE) in CatCourses is getting a facelift. The RCE is found in all areas of CatCourses in which you can add descriptive text and content, from Announcements to Assignments, Quizzes, Pages, and the like. The new editor has the same functionality as the old RCE, and includes feature enhancements such as:
The RCE expands to the full width of the browser and has a full screen mode.
Images and media can be dragged and dropped into the RCE window. The images and media that are inserted will auto-scale depending on the size of the window students and instructors view it from.
If content is longer than the browser window it is being viewed from, the RCE menu bar will stay visible no matter how far down one scrolls.
The location of some of the buttons in the menu bar has changed. Below is an overview on how to add content from Files or other course material, or from a third party LTI such as Kaltura.


The new Rich Content Editor automatically saves content for up to one hour. If users navigate away from the page and come back within an hour, Canvas will notify the user of saved content and give the option to view it. Please note: Canvas can only recover autosaved content using the same browser on the same computer an hour within the last edit.
Complete guides to the New Rich Content Editor can be found at:
---
Expanded Student View (January 2021)
Student View is a useful tool found on the Course Settings page that allows instructors to see the course site as if they were a student. Individual buttons that look like a pair of glasses have also been placed at the top of most course pages to provide quick access to this function.

The Student View button does not display in pages that are not visible to students, such as the Course Settings page.
---
Recent Global Announcements (January 2021)
Global Announcements can be reviewed up to four months after the end date of the annoucment. The Announcements can be found under the user account information.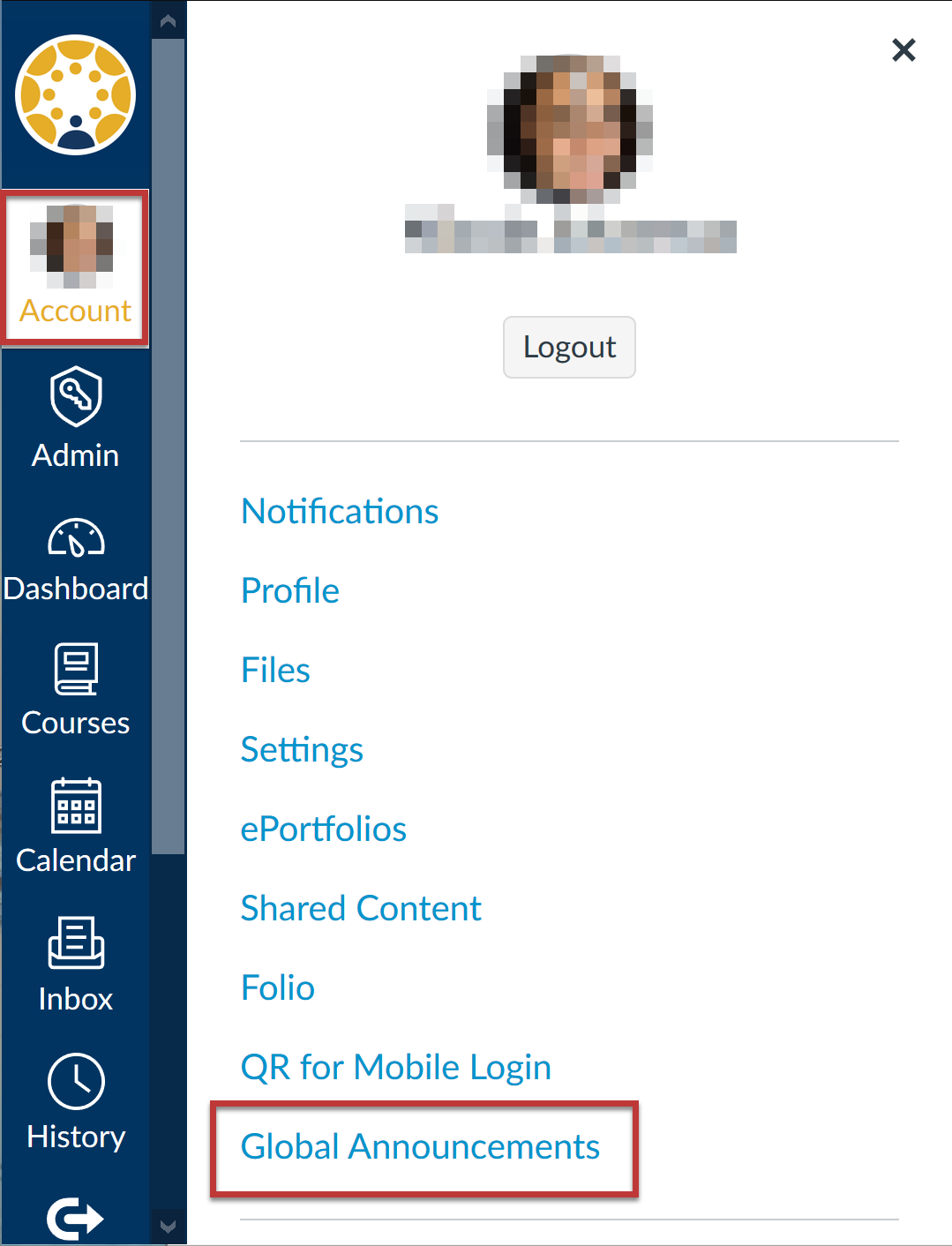 ---
Resources & Policy (January 2021)
GC and UGC are pleased to announce that since October 21, 2020, Campus Resources, Policy and Student Expectations are auto-populated in every course. In CatCourses, this information appears as a tab named Resources & Policy in the course navigation menu. If desired, instructors can reorganize the tabs in their course settings on a per course level.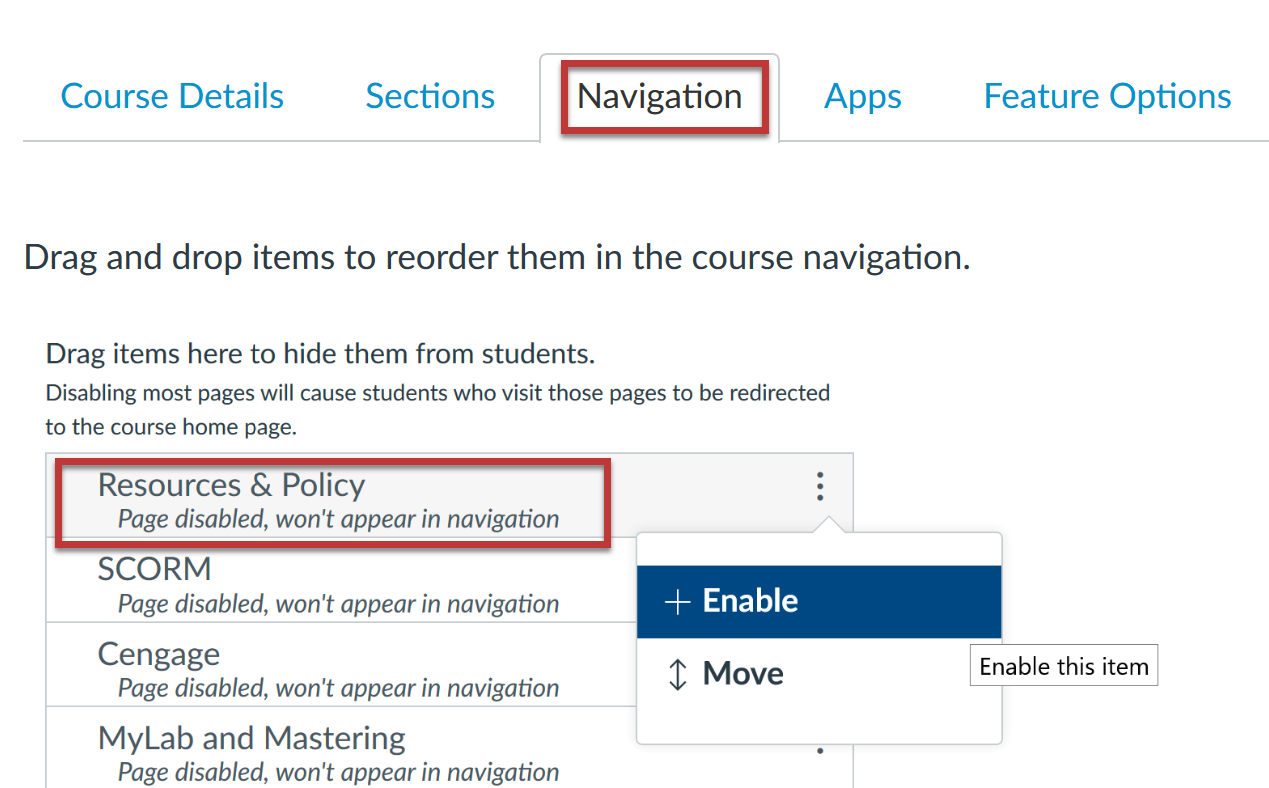 Please inform your students of the availability of this information in CatCourses. The policies and services contained in the CatCourses tab are relevant at any time, but particularly so during these challenging times. GC, UGC and campus administrative divisions have a process in place to update the information provided in CatCourses annually. Thank you, GC and UGC
---
Global Navigation History Tab (October 2020)
Canvas is updating the Global Navigation bar to include a History button. This button will expand a tray that displays the most recent pages viewed in Canvas up to the last three weeks.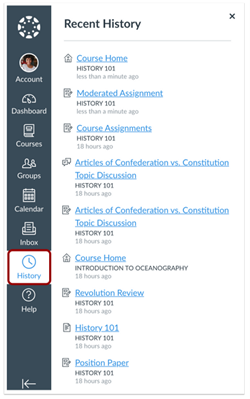 ---
MathJax Replacing LaTeX (October 2020)
MathJax is replacing LaTeX in CatCourses. Math equations created anywhere in CatCourses will be rendered as MathML. The MathJax library has been improved to make equations easier to use and more accessible for keyboard users and screen readers among other tools.  MathJax offers a context-menu providing functions for interacting with the equation. For more information please visit the MathJax Canvas Relese Notes.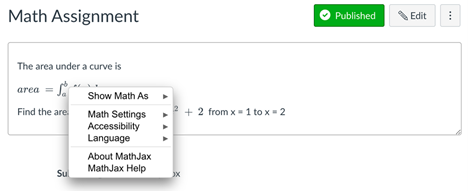 Assignment Attempts (July 2020)
By default, students are allowed an unlimited number of attempts to submit an assignment. In this update, instructors are able to limit the amount of times a student can upload a submission to an assignment. If an assignment has a limited number of allowed attempts students will see the number of attempts allowed and the number of times they have tried to submit.
Learn More:
---
Direct Share Assignments (July 2020)
Canvas Commons is a good way to share different types of course content but can be cumbersome when trying to quickly share assignments to other instructors. Assignments can now be shared to another instructor or copied to another of the instructor's courses directly from the Assignments page without having to go through Commons. This is found under the three vertical dots option next to each assignment.
Learn More:
---
Bulk Assignment Editing (July 2020)
It can be tricky to get assignment due dates correct when importing a course from a previous semester to an upcoming semester. Although the import tool allows instructors to shift all due dates at once, instructors then had to go and manually update the due dates of each assignment individually for any that needed adjustment. The Bulk Assignment Editing feature allows instructors to edit or enter due dates for all assignments at once.


Learn More:
Dashboard Display (July 2020)
The CatCourses Dashboard is being updated to quickly show instructors which courses are published and which are unpublished. This is also reflected within the Courses menu.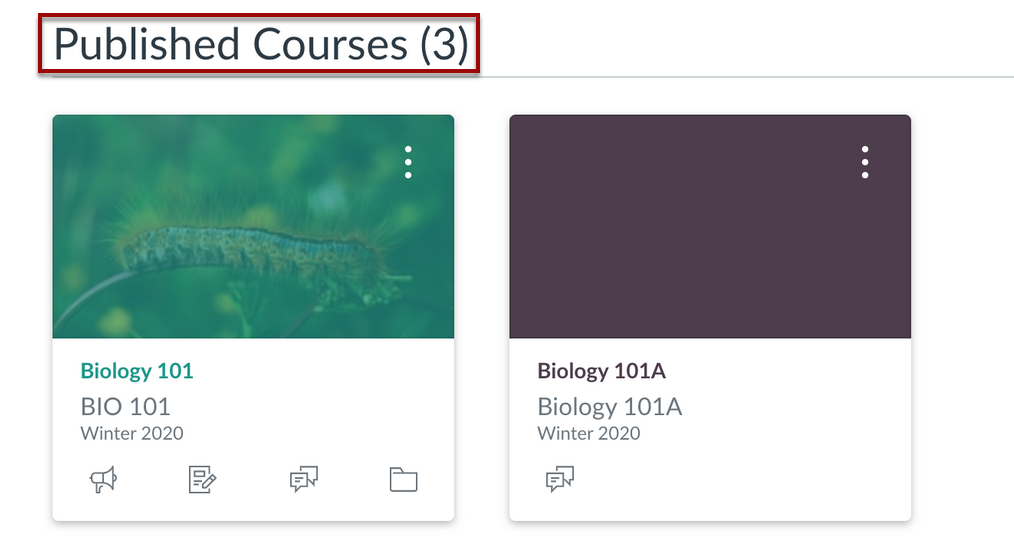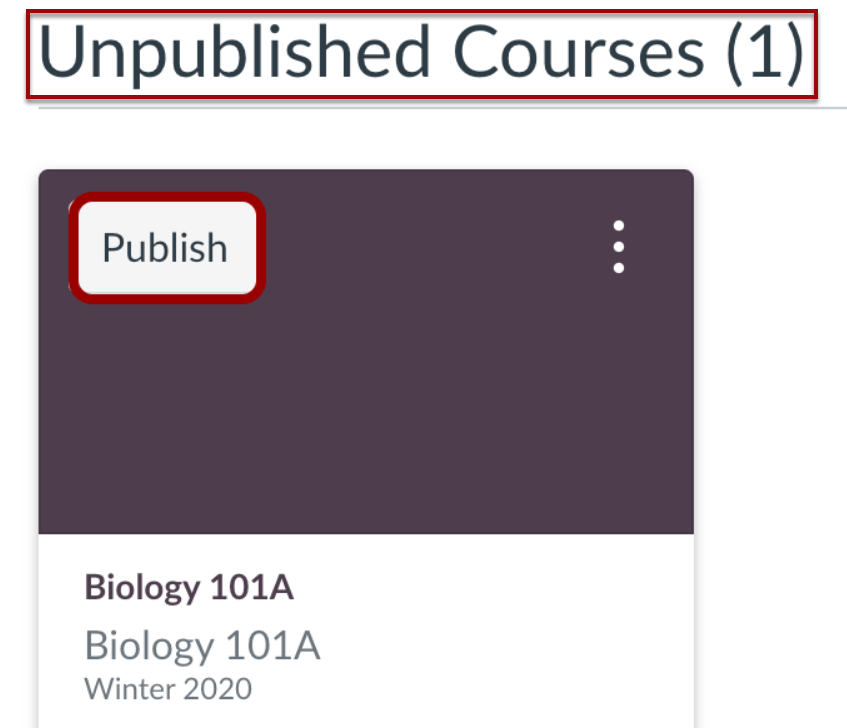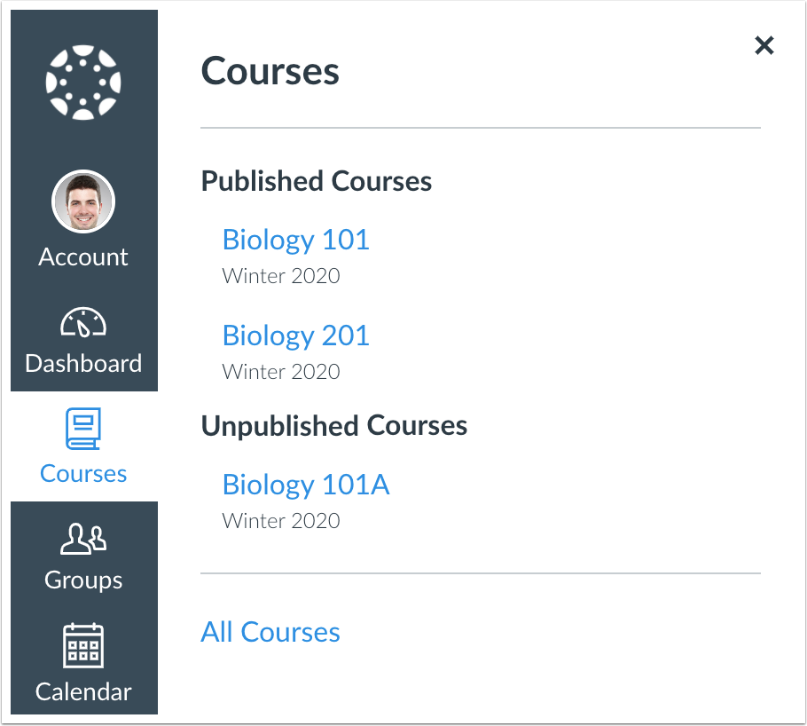 Notification Preferences by Course (July 2020)
Previously, any notification preferences made by instructors or students in their User Profile applied universally to all of their courses in CatCourses. In this update, instructors and students are able to mute notifications for individual courses. In an upcoming update, instructors and students will be able to change notification preferences per course. These setting can be found under "View Course Notifications" on the course homepage.
---
Rubrics and Outcomes Separation (July 2020)
Rubrics will now have it's own section in the course navigation to make it easier for instructors to find, add, and edit course rubrics. Outcomes will continue to reside in the Navigation menu, but the option to Manage Rubrics will no longer be found under the Outcomes section.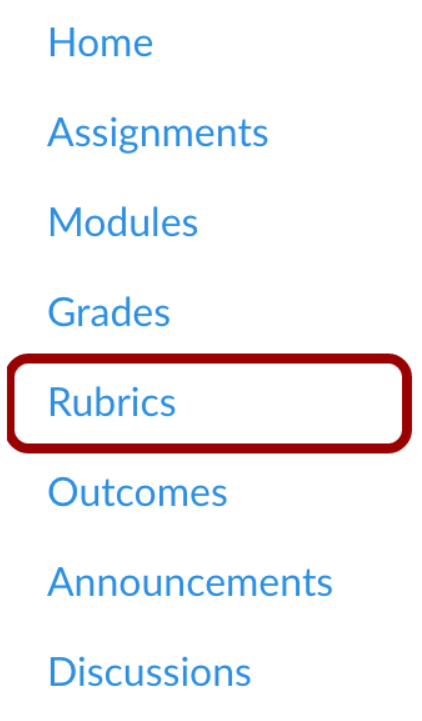 ---
LockDown Browser and New Quizzes (July 2020)
Instructors who are using New Quizzes will now be able to use Respondus LockDown Browser, which was previously only supported in Classic Quizzes.
Learn More:
---
New Analytics (January 2020)
CatCourses has created a new analytics tool that allows instructors to track student data using an interactive chart or table. New Analytics allows instructors and TA to do the following:
Compare a student's grade with the rest of the class
Send messages to struggling students based on specific criteria
View the overall course grade
Select shapes or colors to be used in graphs for better visibility
Notable changes:
The graphs are more interactive and have more editing abilities
New Analytics is currently updating once every 24 hours. The vendor is investigated making the updates more frequent.
Student assignment status (indicates what is missing, late, or on time) is in development but not yet available.
Learn More:
---
o365 (Microsoft Office Online) Integration (January 2020)
o365 is a tool that may be enabled in any course to allow for greater integration between o365 (Microsoft Office Online) and CatCourses. Some much desired features of this integration include:
Student Collaboration in o365 allows multiple students to work on a single document at a time
Instructors can add o365 documents into Modules so students will see the document in CatCourses
Links to any o365 documents can be created via the Rich Content Editor for things like pages and assignments
Students can create and upload files directly from o365
Cloud assignments allow instructors to provide students with a copy of a document which the students can open, edit, save and submit as their own without affecting the other students' templates.  
Learn More (Instructors):
Learn More (Students):
---
Zoom Integration (January 2020)
Zoom is a web conferencing platform that can now also be enabled in any course to allow for video conferencing within CatCourses itself. Instructors and TAs need to first request a Zoom Pro account to hold Zoom meetings via our Zoom request form: Zoom - Web Conferencing. Students can join meetings without a Zoom account.
Ability to schedule Zoom meetings in CatCourses
Scheduled meetings are shown on the course calendar
Learn More: 
---
Navigation Toolbar (October 2019)
The Navigation toolbar is being updated to better meet accessibility needs. There are three changes to how the Navigation looks in courses:
The currently selected item will change from being white text surrounded by a blue box to black text with a horizontal line to the left-hand side of the text.
Items that are not visible to students will change from being greyed out text to being blue link text with a slashed eye icon to the right of the text.
Items that are visible to students will change from black text to blue link text.
For more information on all the navigation UI changes, please visit this link: Canvas Recent Releases - October 2019: Navigation.
---
Gradebook Post Policies Indicators (October 2019)
Instructure, our Canvas vendor, is updating the iconography related to Post Polices in response to feedback from instructors on the confusing iconography surrounding Post Polices in the Gradebook. These changes are intended to more clearly convey what grades are visible to students. 
If an instructor sets up an assignment to use a Manual Post Policy (in which grades are hidden from students until the set conditions are met), the word Manual will appear underneath the assignment title. If the assignment is set to the Automatic Post Policy (in which grades are visible to students immediately when entered), no text will appear underneath the assignment title.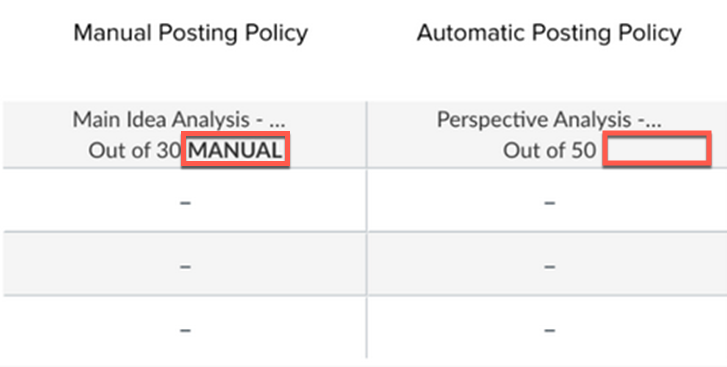 If an instructor has changed the Posting Policy to Manual for the assignment, additional icons are available to help identify the state of entered grades.
If one or more entered grades are hidden from students, a slashed eye icon will appear next to the assignment title. To get further detail on which grades are hidden, hit the three vertical dots (1) followed by Post Grades (2). The orange dots (3) indicate hidden grades. Grades that are visible will have no dot. The number of grades currently hidden is indicated in the detail tray (4). You can safely choose to Post Grades from this tray or Close it to return later.

For more information on changes to the Post Policies iconography, please visit this link: Canvas Recent Releases - October 2019: New Gradebook.
---
New GradeBook (May 2019)
Upgrade Highlights:
The new Grade Detail Tray allows instructors to assign grades, add comments, and set statuses from within the Gradebook.
Late policies can be set to automatically assign a 0 or a percentage of points can be removed for each day an assignment is late.
Statuses such as late, missing, and excused can be applied manually to individual student assignments as well as being automatically generated from online submissions.
Grades can be entered as points or percentages.
Cross-hair function makes it easy to see what cell is selected so you know you're entering the grade for the right student and assignment.
More options, customizations, and filters — sort students in multiple ways, apply filters to columns, or change default colors with a few clicks.
Notable Changes:  
The Mute Grades functionality has been replaced by Post Policies, which allows instructors to set course-wide policies for hiding grades, release grades to only specific sections, and more. Please see the New Gradebook Posting Policies FAQ below for details.
Some functionality, such as the Import/Export Grades button have moved. Take a look at "How do I use the New Gradebook?" below for an overview. 
Learn More: 
---
TurnItIn (May 2019)
Upgrade Highlights:
Ability to use TurnItIn with group assignments and peer review assignments.
Originality reports are generated for every file a student submits rather than just the most recent one.
Due dates set or modified in CatCourses will automatically be adjusted in TurnItIn.
Submissions and resubmissions can be changed in CatCourses rather than TurnItIn settings.
  Notable Changes: 
SpeedGrader is the best way to review, give feedback, and assign grades to assignments submitted to TurnItIn (PeerMark and TurnItIn Feedback are not supported in CatCourses).
Instructors can continue to view submissions and originality reports for assignments created with the previous TurnItIn LTI External Tool in CatCourses, but should not create any new assignments with the old TurnItIn LTI External Tool option. 
Learn More:
---
TurningPoint (May 2019)
Upgrade Highlights:
Conduct web polling that automatically pulls course roster information from CatCourses and can sync grades back without using the desktop program.
See results from polling in the TurningPoint web interface instead of only on the computer used to run the polling session.
Learn More: