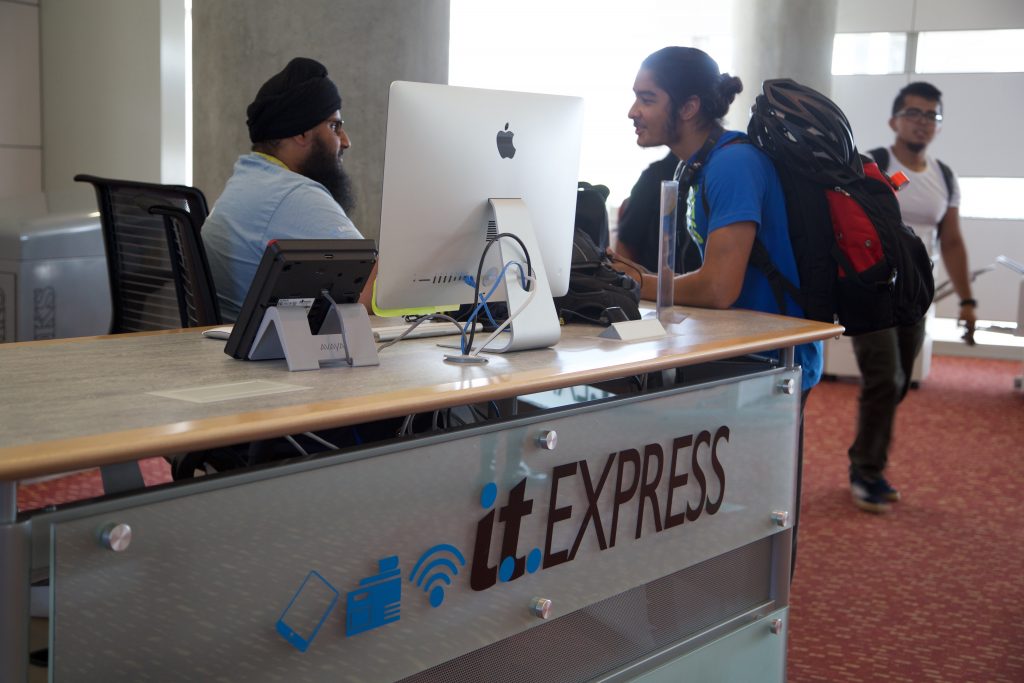 The primary mission of the Office of Information Technology (OIT) at UC Merced is to provide students, faculty, and staff high quality infrastructure, support, and innovation in the delivery of information technology products and services. We believe that information technology should be an easily accessible and a continually improving resource, both robust in scope, and flexible enough to support the growing needs of the campus community.
Our Vision:
As an intelligent tool, technology supports the institution mission when it is abundantly deployed – in accordance with our priorities – to differentiate the individual experience and to achieve common goals.
---
Our Mission:
To serve students, faculty, and staff by transforming and bridging technology resources and services to support teaching, learning, and research.
---
Our Value Statement:
OIT will Enable Scalability and Sustainability through automation and self-service delivery, and reduce complexity via a commitment to Standardize where possible, and Customize when necessary.
---
Staff Directory:
The OIT Staff Directory has been compiled for the use and convenience of the faculty, staff and students of the University of California, Merced and others dealing with UC Merced.
---
Support Standards:
The UC Merced Office of Information Technology desktop support guidelines are based on established University IT standards for hardware, peripherals and software. If you are experiencing a problem that interrupts normal operations, or would like to request service related to a university computer, please contact the OIT Service Desk (209-228-HELP or helpdesk@ucmerced.edu). The Service Desk will respond to the incident based upon its priority and impact.