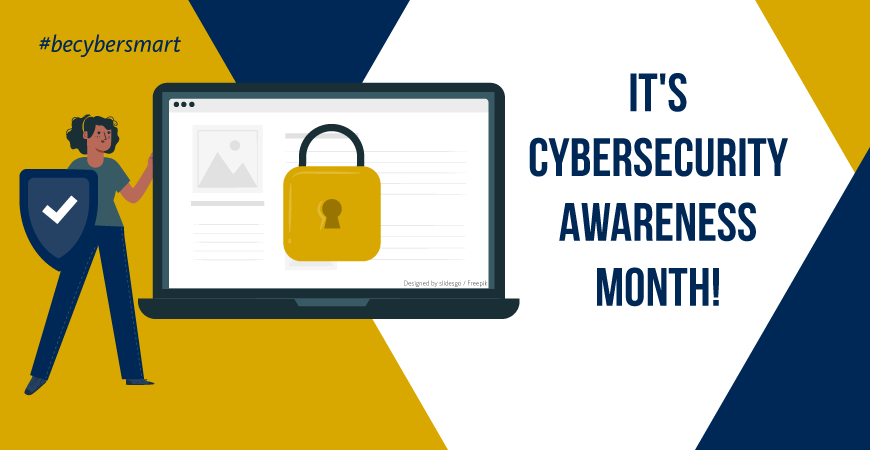 The Offices of Information Technology and Information Security are excited to bring you a full slate of activities and learning opportunities for Cyber Security Awareness Month (CSAM) 2022!
The theme of this year's CSAM is "See Yourself in Cyber." Whether you're a first-year Sociology major, a Bioengineering grad student, a campus custodian, a CSE faculty member, a staffer in the Library, or anyone else on the UC Merced campus: YOU are one of the most important members of the cybersecurity team that keeps your data and identity secure online.
All during October, OIT and the Information Security Office will be hosting events and sharing information via Connect to help educate the UC Merced campus about important cybersecurity topics. Along the way, you can take quizzes, watch short videos, and enter to win some great prizes! All of this is designed to help you #BeCyberSmart during Cyber Security Awareness Month 2022 and beyond.
Starting October 3, you'll find more information about the month's activities, important cybersecurity tips, and be able to enter to win prizes in the UC Merced Connect platform - we'll see you there!