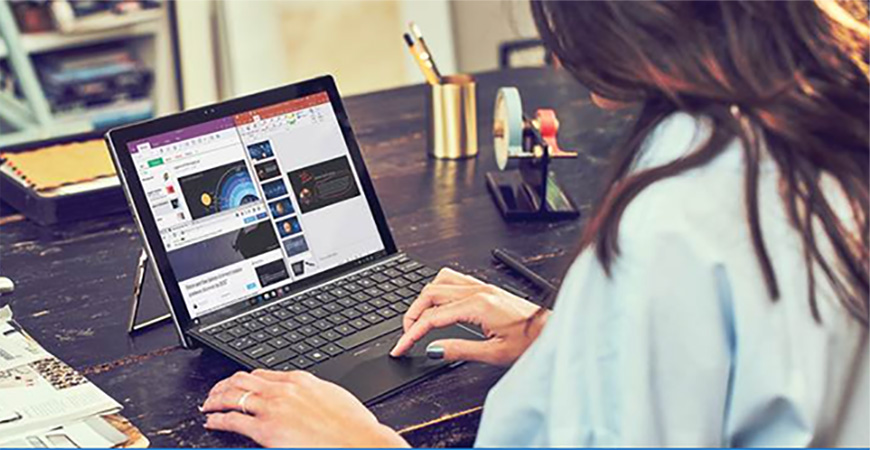 OIT has arranged for a special pilot series of Microsoft EDUDays this November! EDUDays are special information sessions led by Microsoft trainers to help you get the most out of your Microsoft app suite. EDUDays are open to students, faculty and staff who have interest in learning about new features and existing functionality of various applications.
Register for sessions here.
UC Merced's initial EDUDays pilot will consist of (3) one-hour sessions held weekly from November 1 - November 15. If these sessions are well-received, we'll bring Microsoft back in the spring for even more sessions covering popular applications!
Not Your Mama's PowerPoint: Tuesday, November 1, 10:00 - 10:45 a.m. 
Cloud File Organization, aka "I Saved the File, But Where Did It Go?": Tuesday, November 8, 10:00 - 10:45 a.m.
Huddle Up with Teams: Tuesday, November 15, 10:00 - 10:45 a.m.
After you register, you'll be added to a dedicated Microsoft Teams channel where you will be able to attend the sessions (held via Teams meeting) and access resources and ask & answer questions with other session attendees.
Be aware: by participating in these events, your name, email address and/or phone number will be viewable by other members of this Microsoft Team. Privacy statement: http://go.microsoft.com/fwlink/?LinkId=521839