This page provides instructions for enrolling in UC Merced 2-factor authentication (2FA) service via Duo and setting up your smartphone as an authentication device. This process should take you 3-5 minutes to complete.
This documentation assumes that you have encountered the Duo Two-Factor Authentication enrollment page after attempting to log in to a protected service, and that you are managing the enrollment process primarily on a laptop computer. 
Before you get started, you will need the following: 
Your computer
Your UCMNetId and password
Your smartphone
Access to your phone's app store
---
If you get stuck or need personalized help, please call 209-228-HELP or visit the OIT Service Desk in COB-1 Room 127.
---
1. Download the Duo Mobile app
Navigate to your phone's app store (App Store for iPhone, Play Store for Android) and download the Duo Mobile app.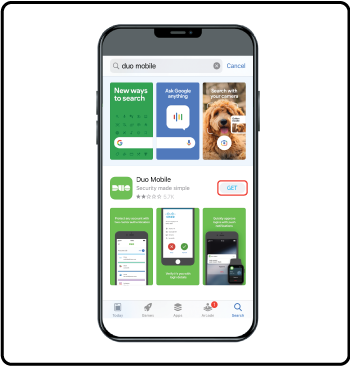 ---
2. Begin the Enrollment Process
While the app downloads, scroll down in your computer's authentication window and click Start setup.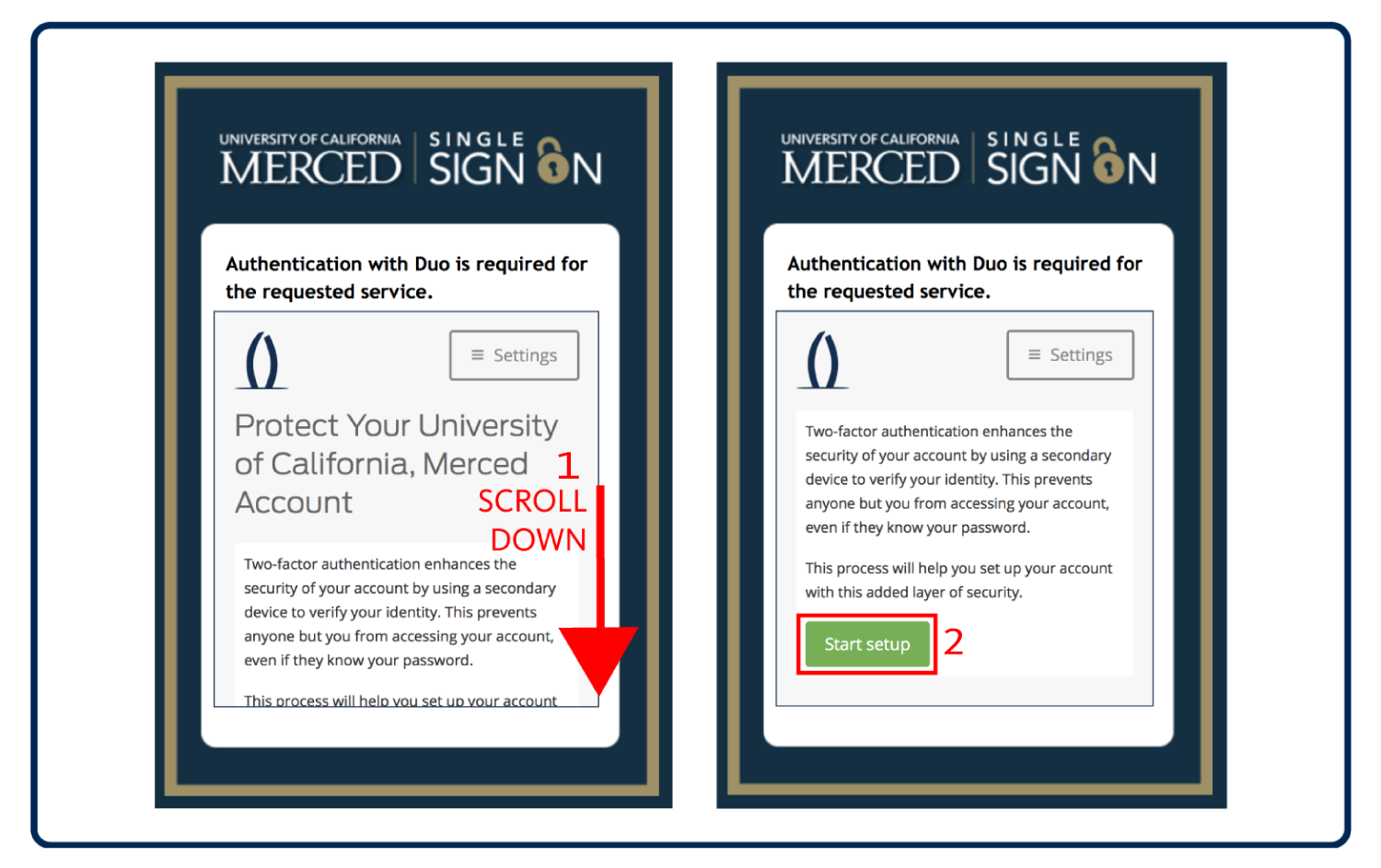 ---
3. Select Your Device Type
Select Mobile phone, then click Continue.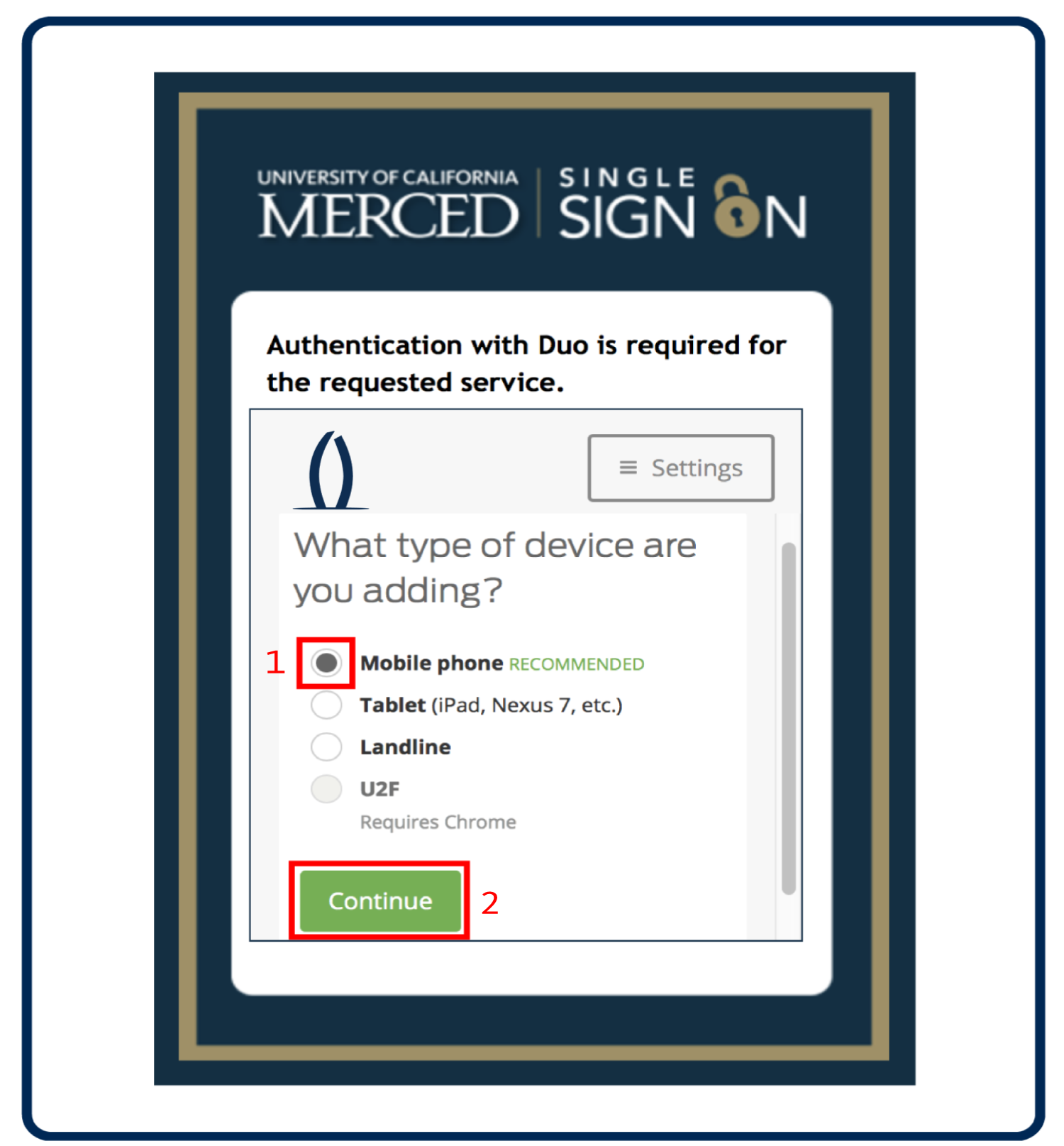 ---
4. Enter Your Phone Number
Enter your mobile phone number, verify your number is correct, click the check box, and click Continue.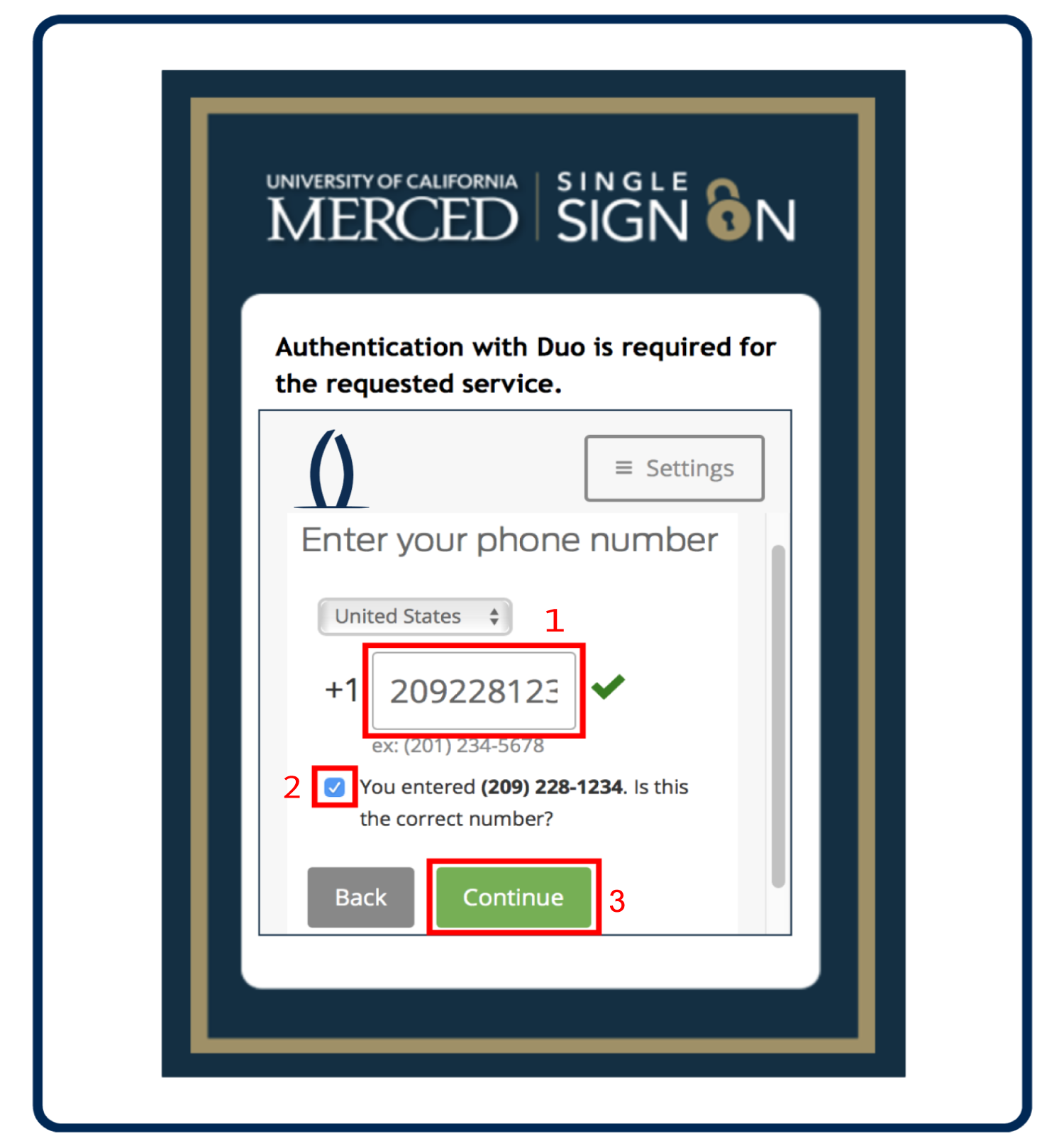 ---
5. Identify Phone Type
Select your phone type, then click Continue.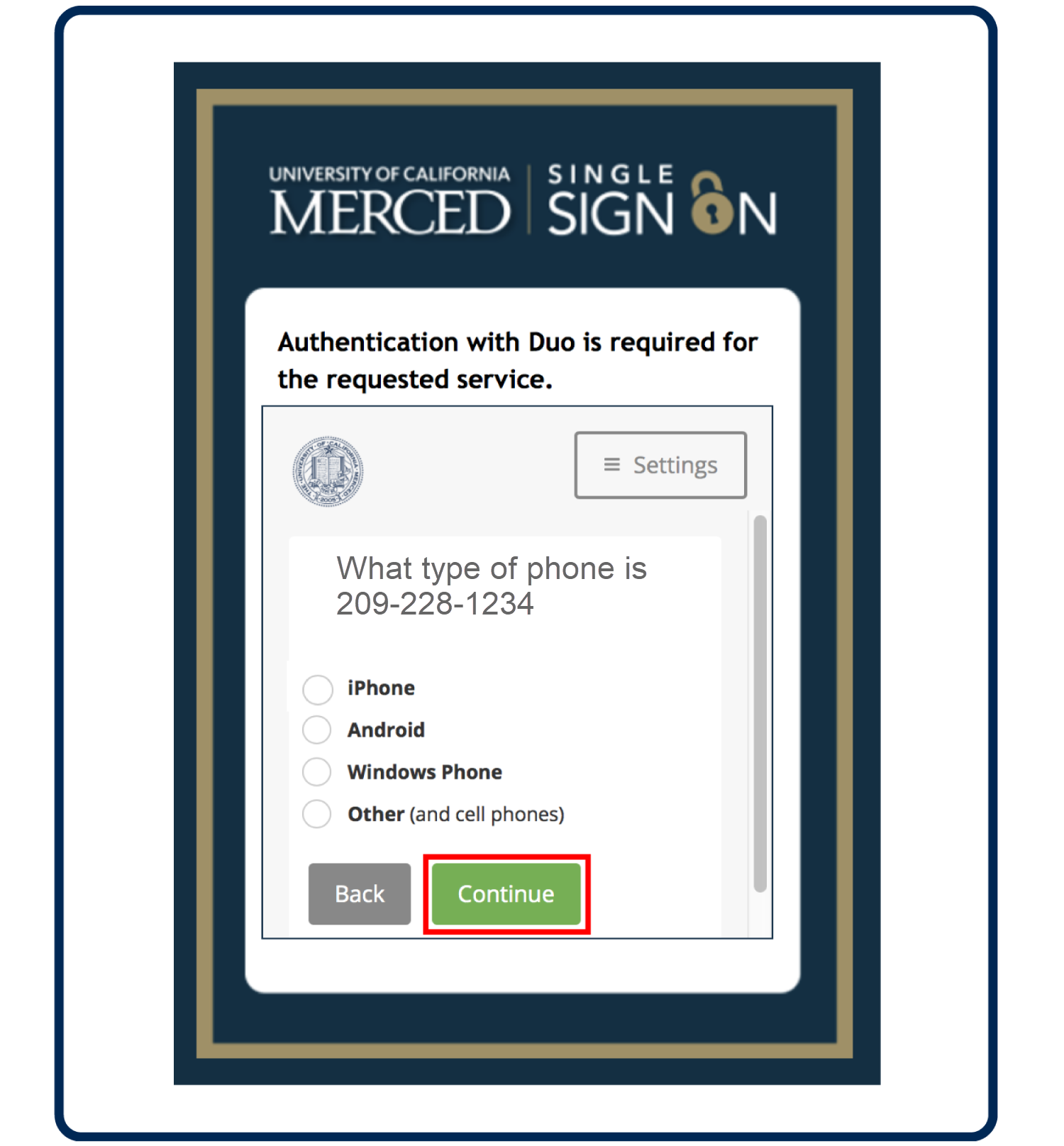 ---
6. Ensure that the Duo Mobile App Has Downloaded
When your Duo Mobile app download is complete, open the app on your phone. On your computer, click I have Duo Mobile in the authentication box.
---
7. Scan the QR Code to Activate Duo Mobile
In the Duo Mobile app, click "Add Account" or click on the plus sign in the top right-hand corner of the app screen, then use your phone to scan the QR code on your computer. When the green check mark appears over the QR code, click Continue.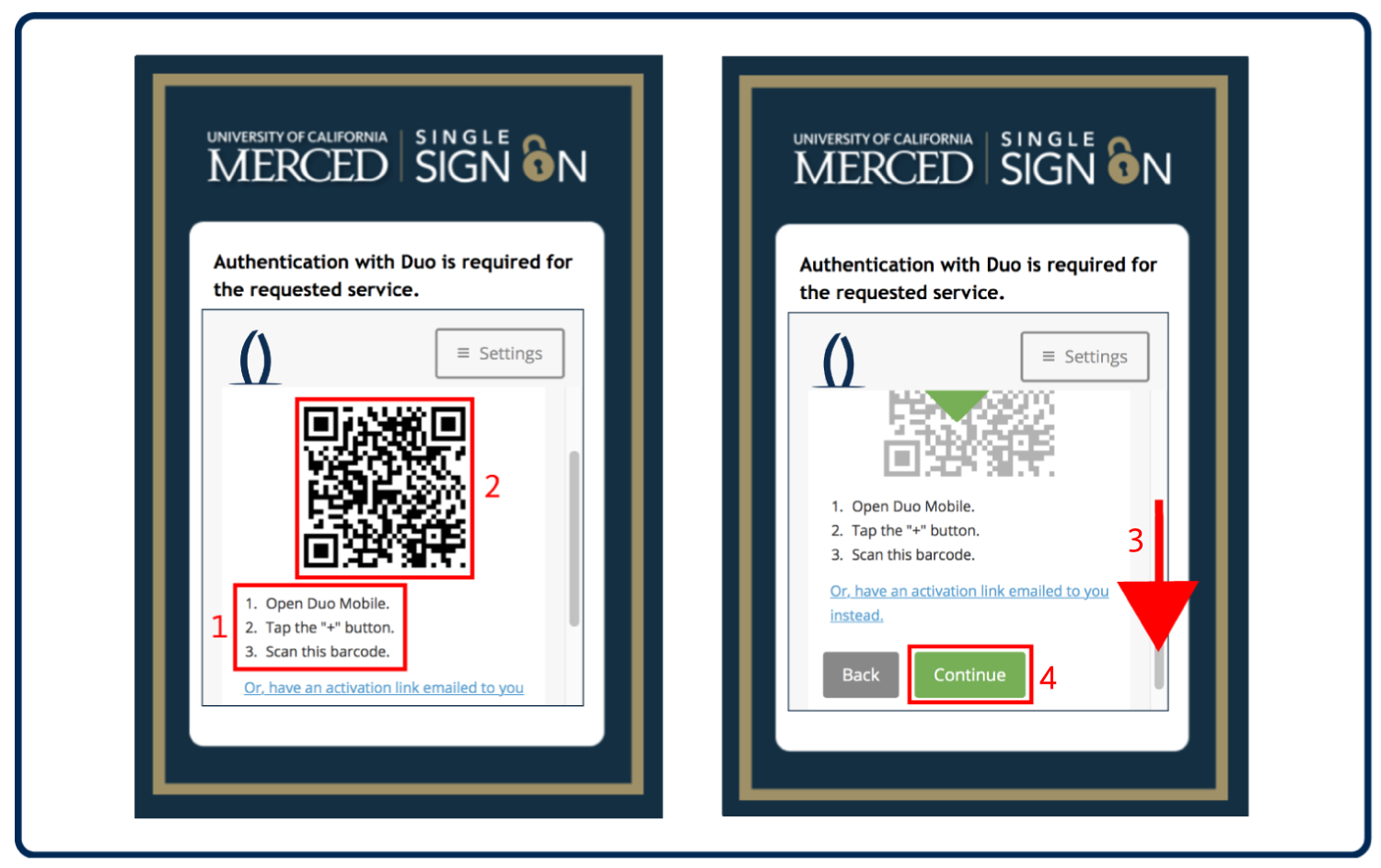 ---
8. Select your Preferred Authentication Method
In the "When I log in" drop-down menu, select the method by which you'd like to authenticate each day. Note: "Automatically send this device a Duo Push" is generally accepted as the easiest method.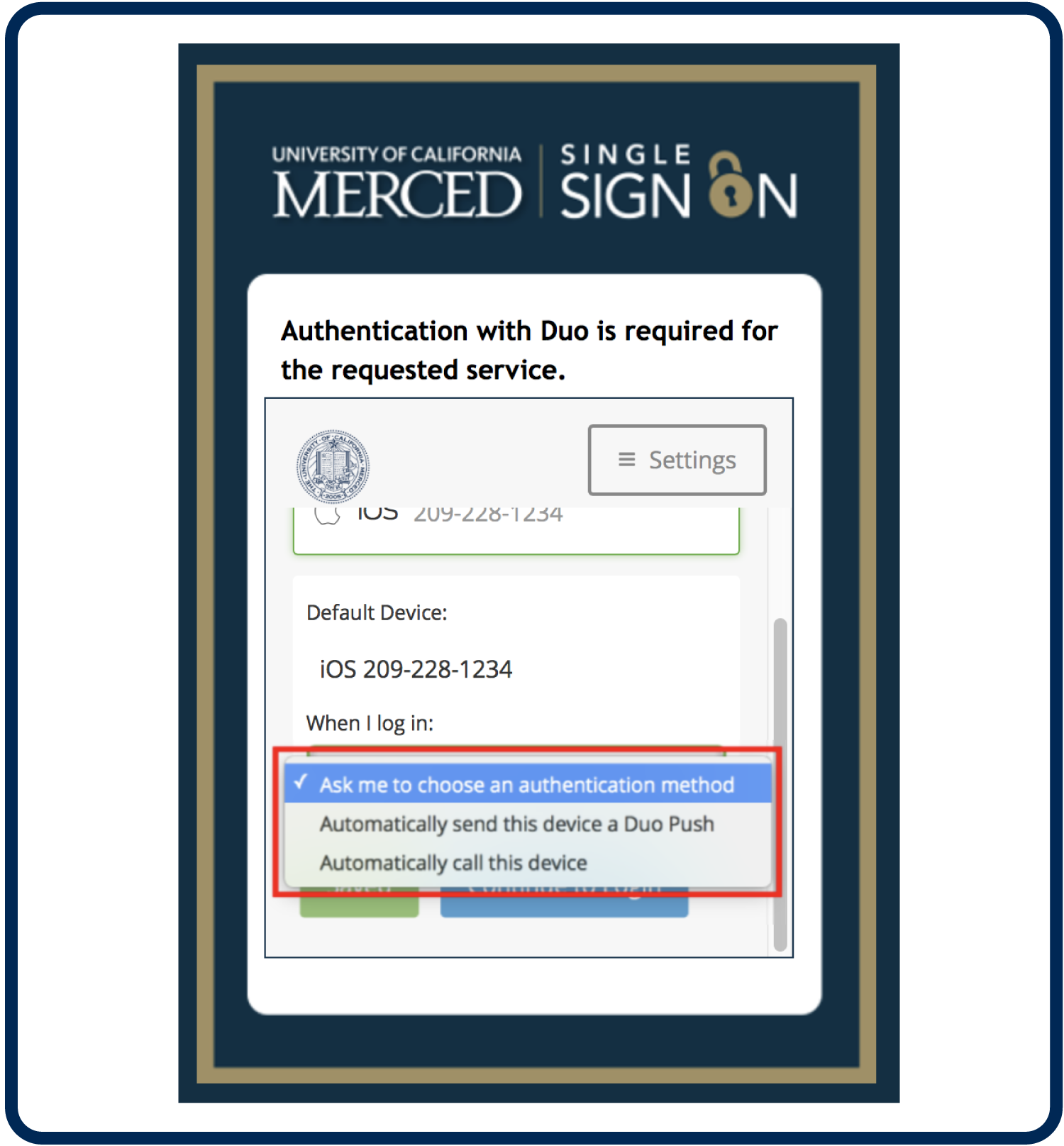 ---
9. Save Your Preferences and Complete the Login Process
Click Save and then Continue to Login.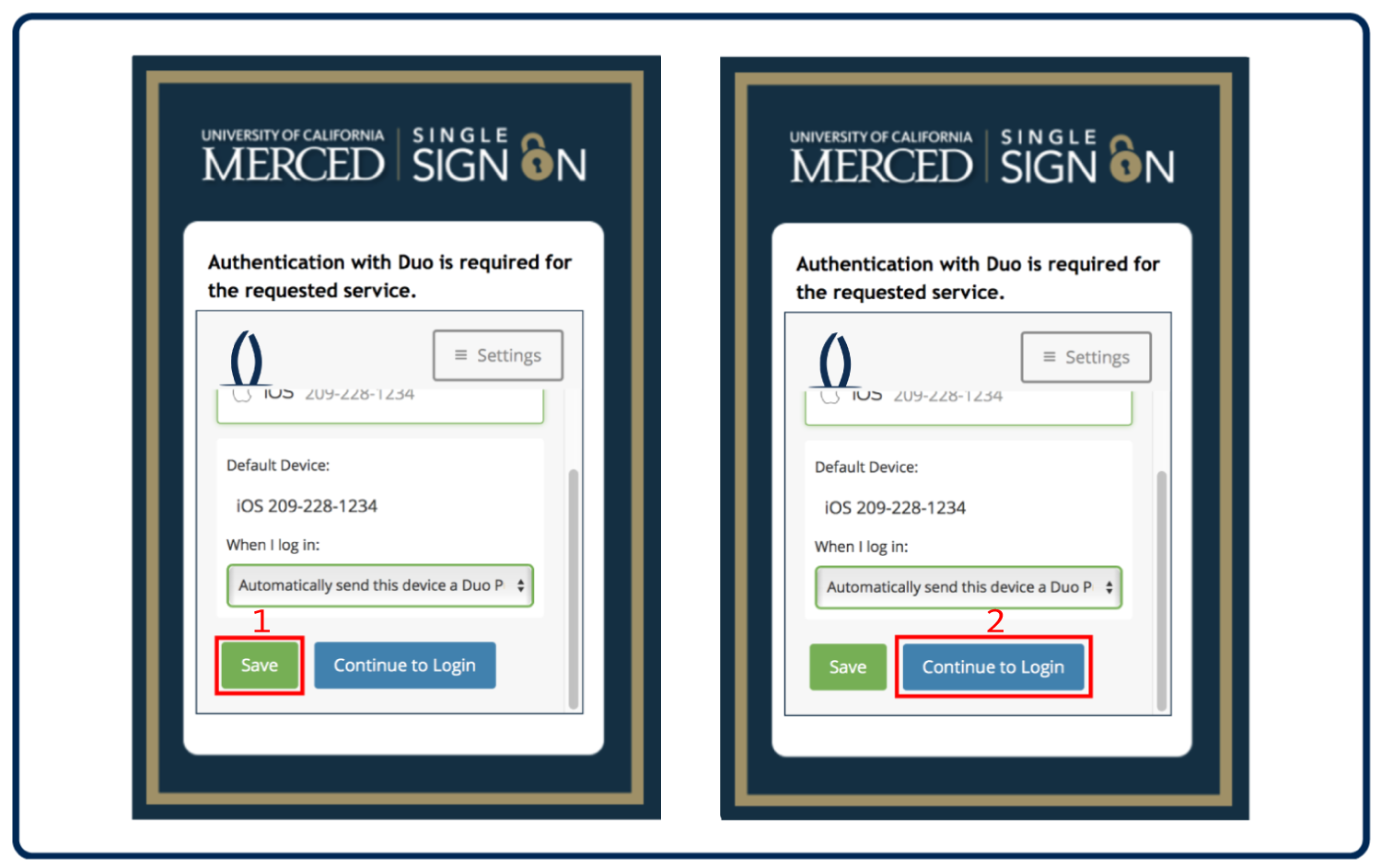 ---
10. Complete Your First 2-Factor Authentication
Authenticate via the method that you chose in Step 8.
If you chose to authenticate via Push notifications, click Approve in the Push message that appears on your mobile phone. 
If you chose to authenticate via phone call, accept the call and follow the voice instructions to complete your login process.
---
11. Congratulations!
You're now enrolled in 2-Factor Authentication. We recommend that you: