This page provides detailed instructions for adding additional authentication devices after you have initially enrolled in Two-Factor Authentication (2FA). This process should take you 2-4 minutes to complete per device you want to add.
Before you get started, you will need the following: 
---
1. Visit the Duo 2-Factor Authentication Enrollment Page
Use your computer to navigate to the UC Merced 2-Factor Authentication Enrollment page at https://idm.ucmerced.edu/duo.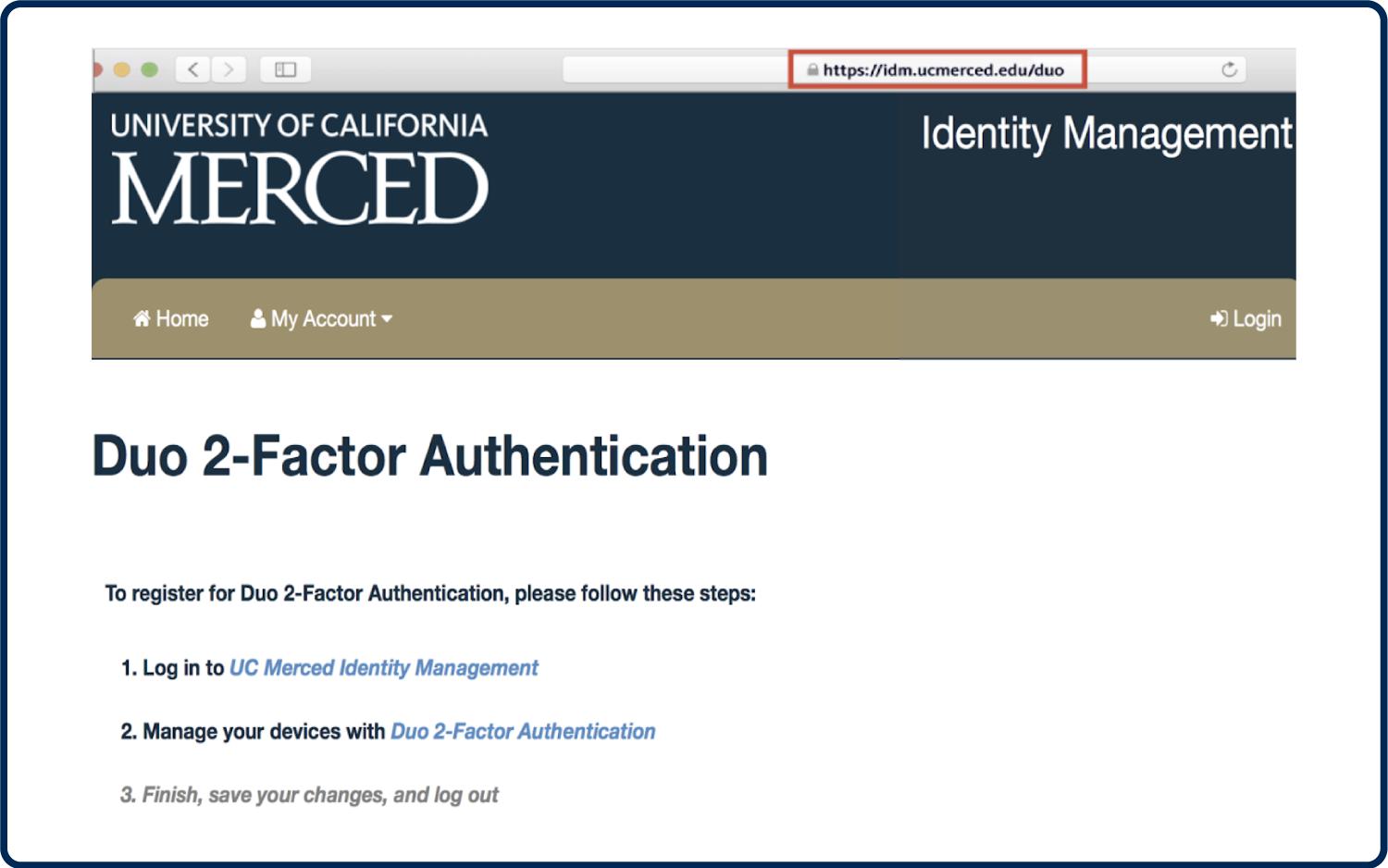 ---
2. Access Your Identity Management Profile
Click on UC Merced Identity Management.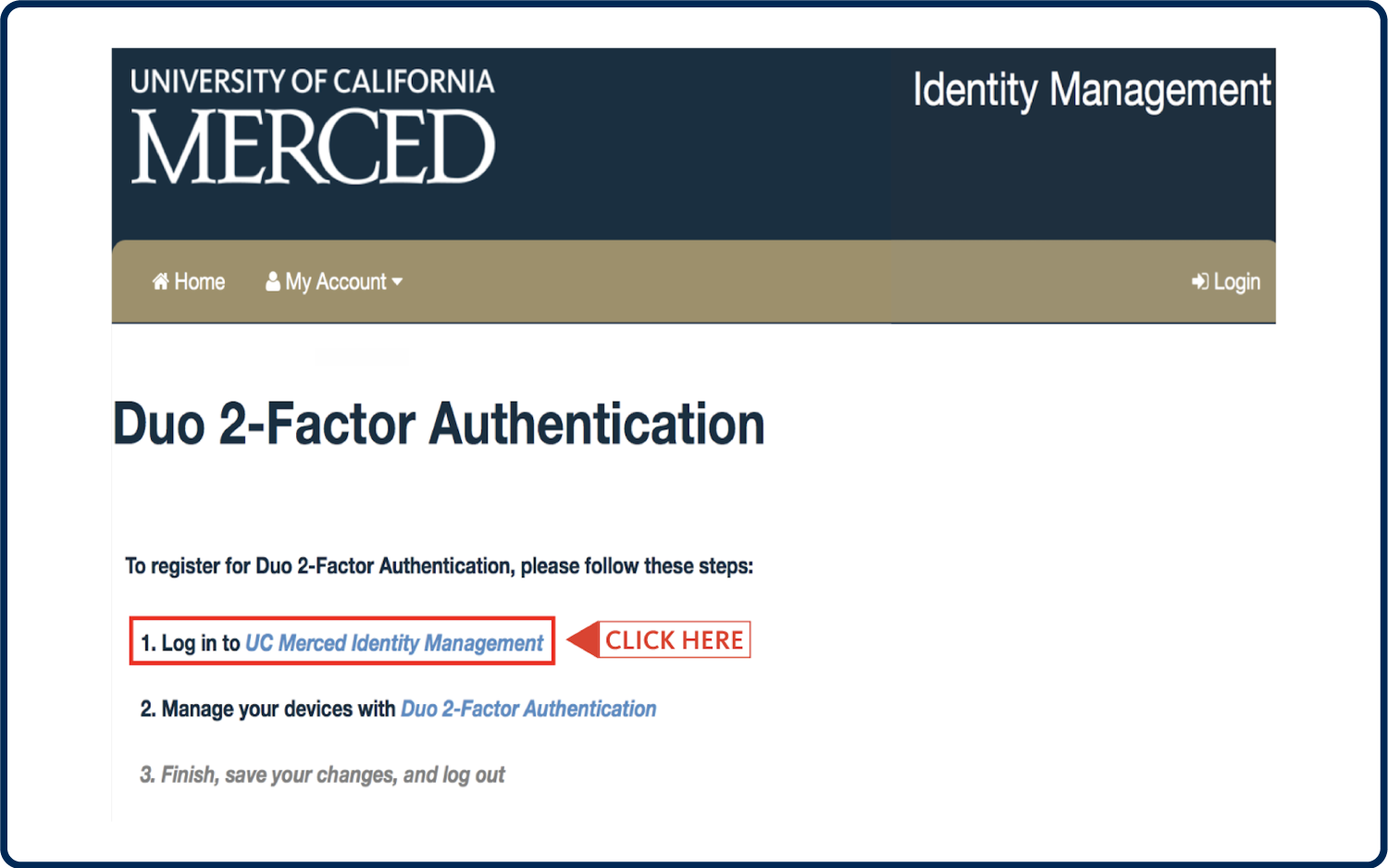 ---
3. Enter Your Credentials
Enter your UCMNetId and password, then click Login.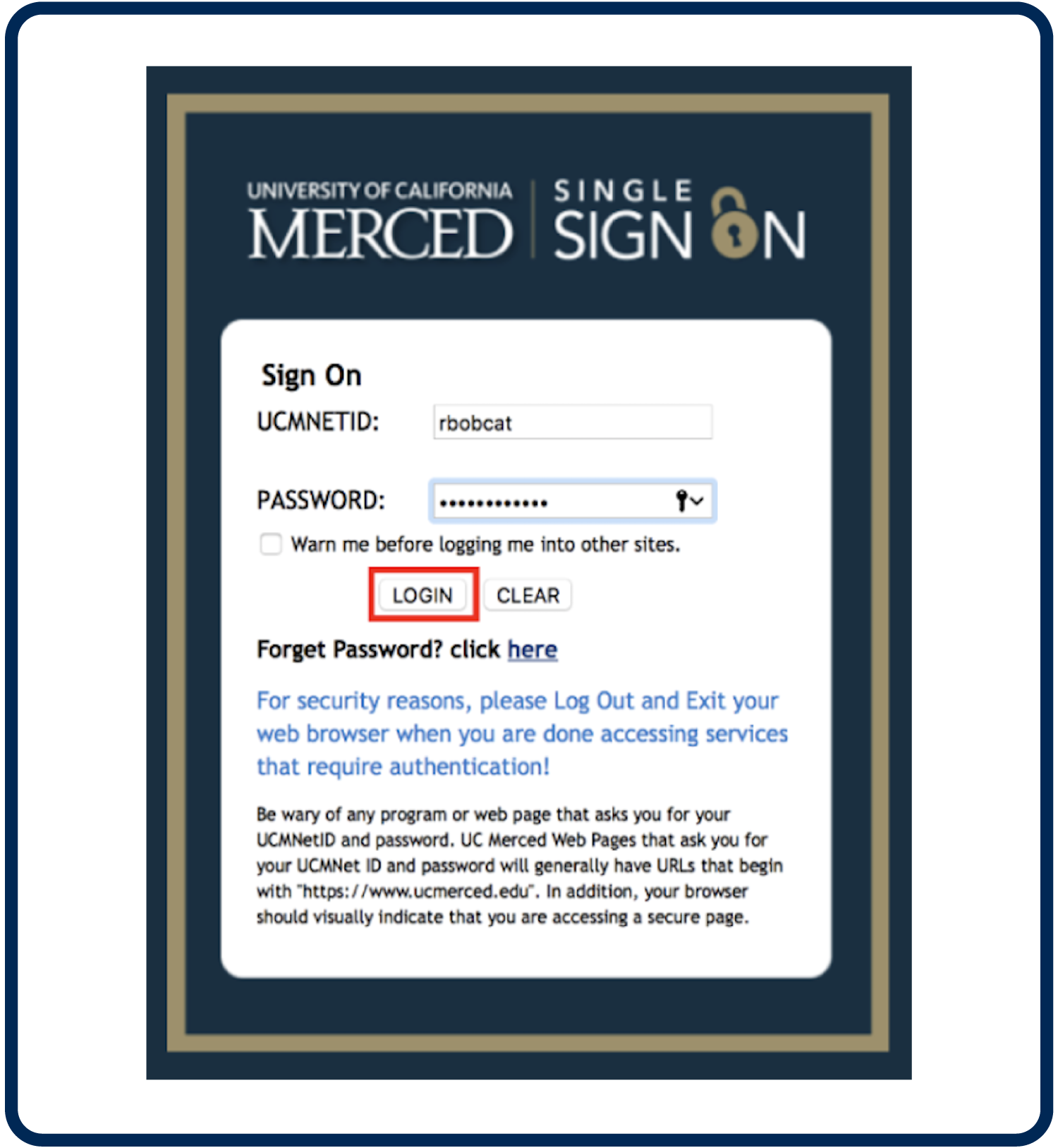 ---
4. Authenticate with Duo
Chose your preferred authentication method to complete your 2FA login.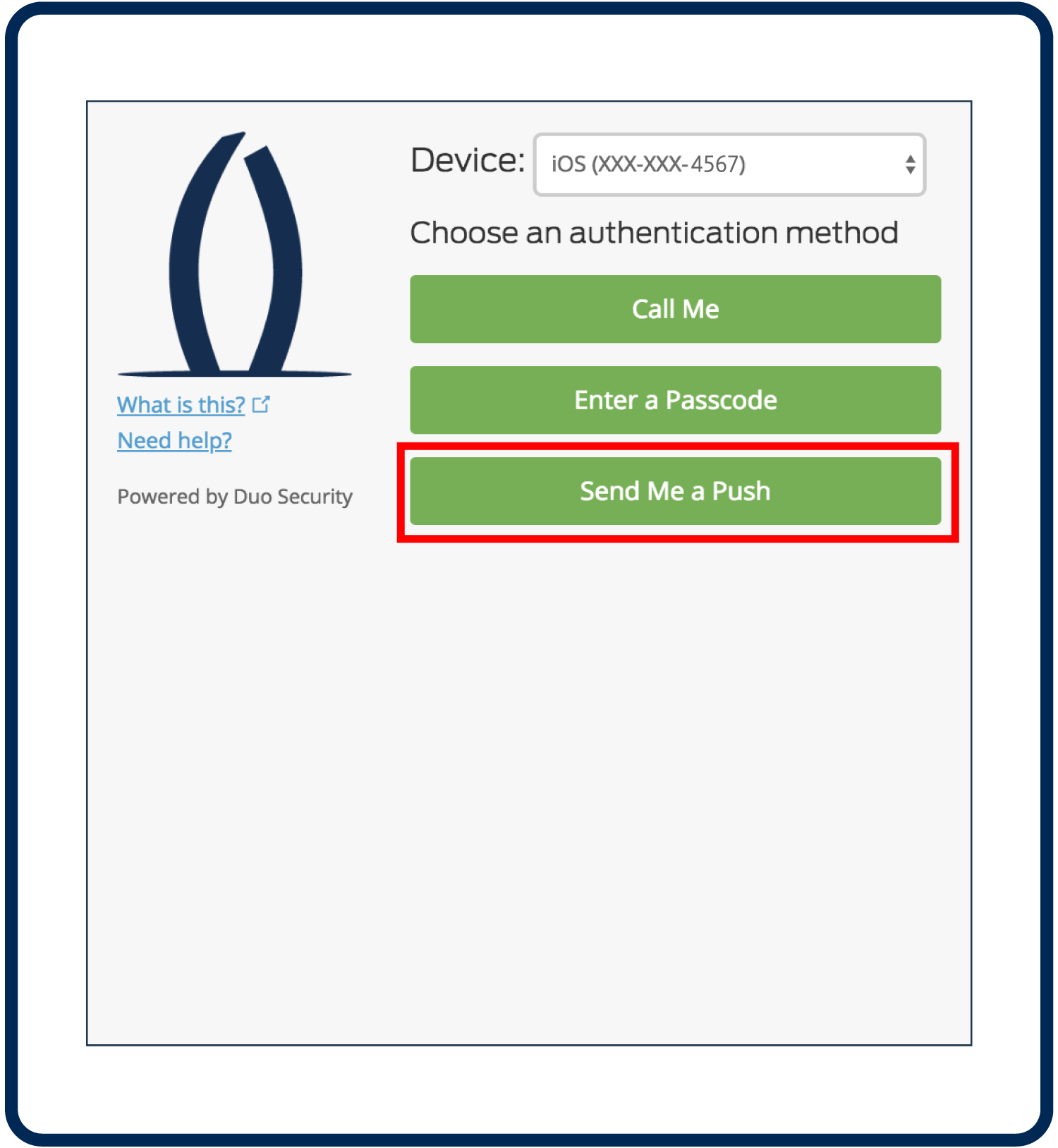 ---
5. Begin Secondary Device Enrollment
Click Add Another Device.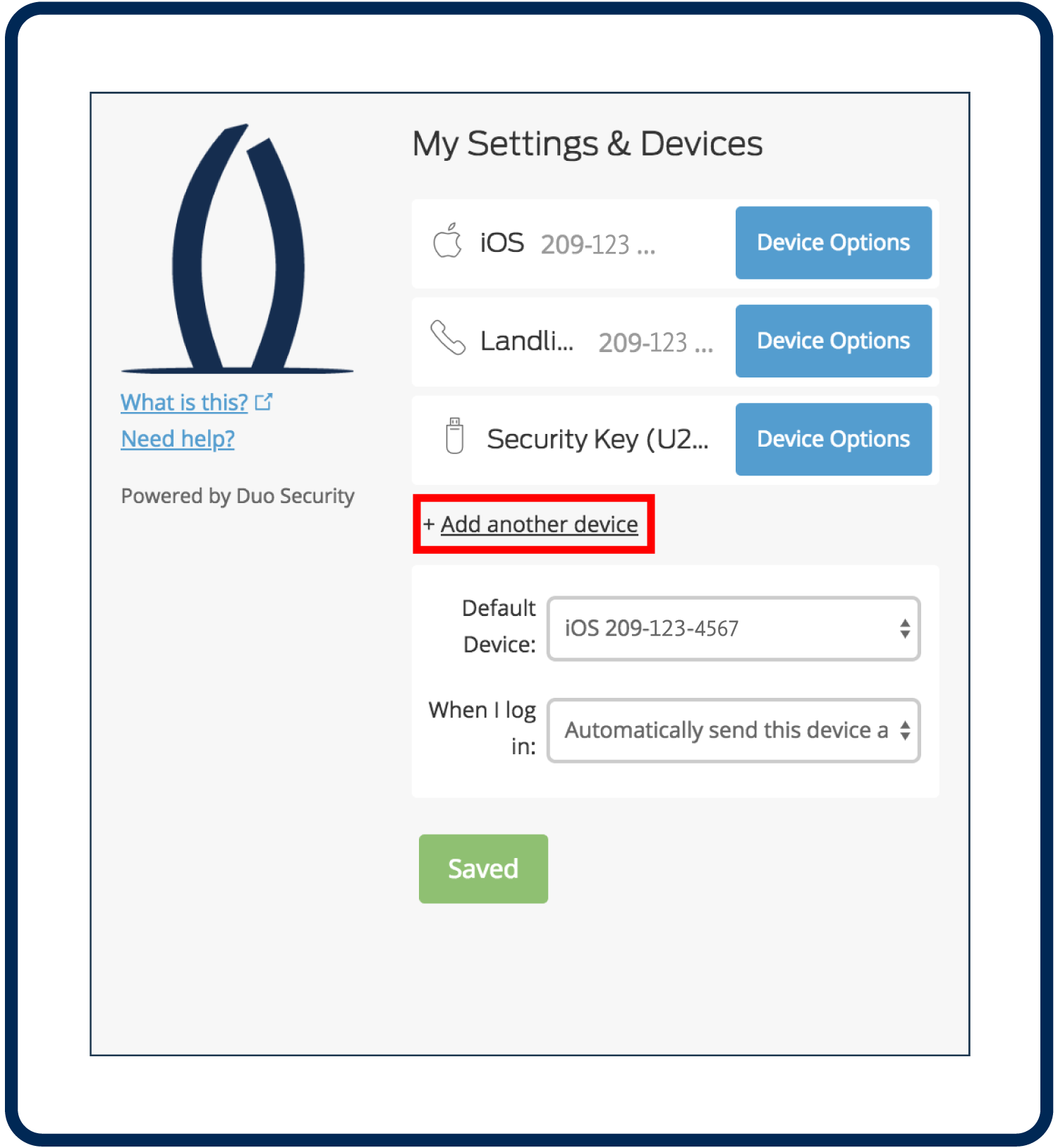 ---
6. Select Your Device Type
Select your device type, then follow the prompts to complete the device enrollment. When you've completed adding a device, you can repeat the process for as many devices as you wish.
We recommend adding your office landline, your home landline, tablets, and additional cell phones you use for work or phone - basically, the more backup devices, the better!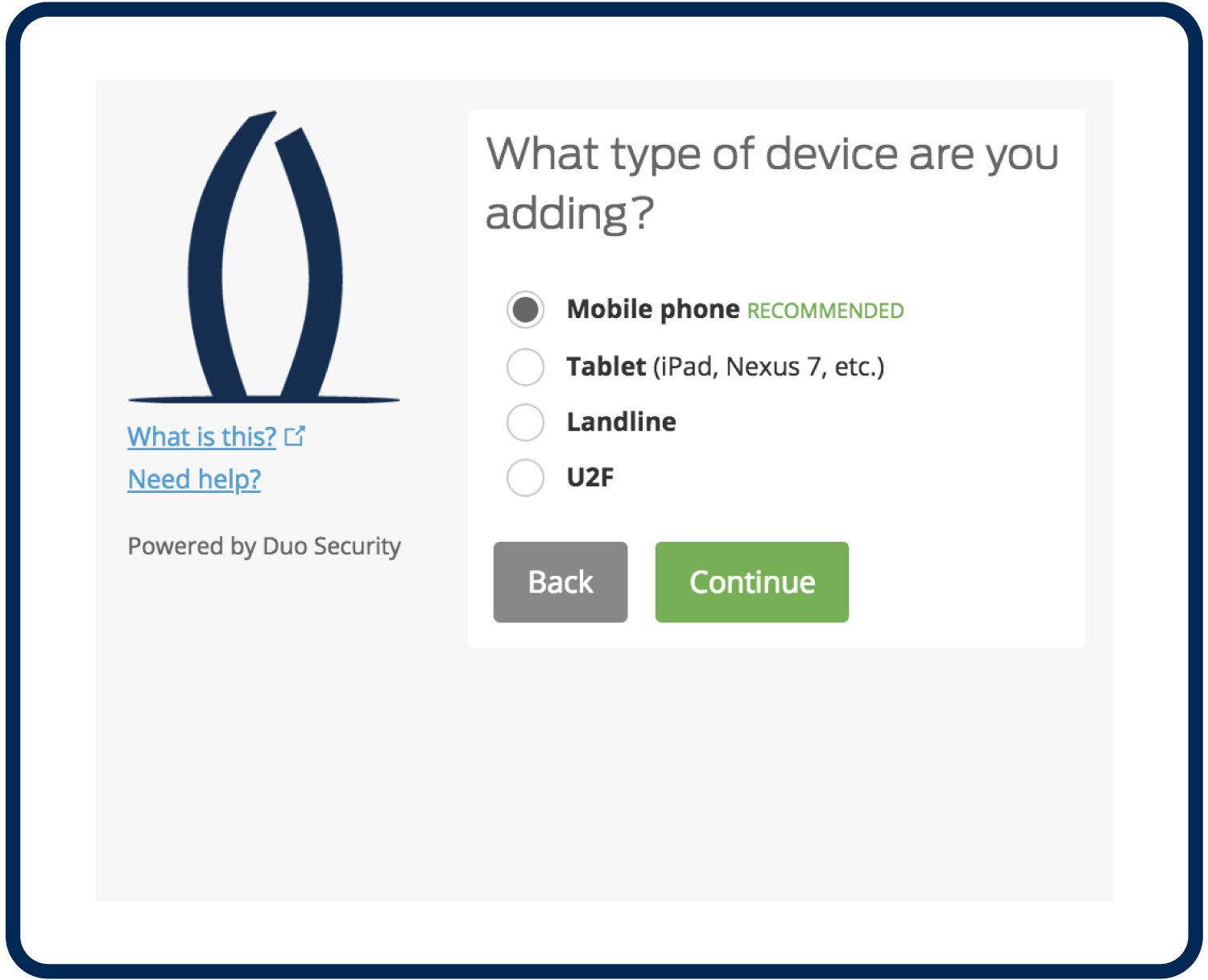 ---
7. Finish and Log Out
When you've completed the Add Device steps, close the Duo pop-up menu and click Finish, Save, and Log Out before closing your browser window.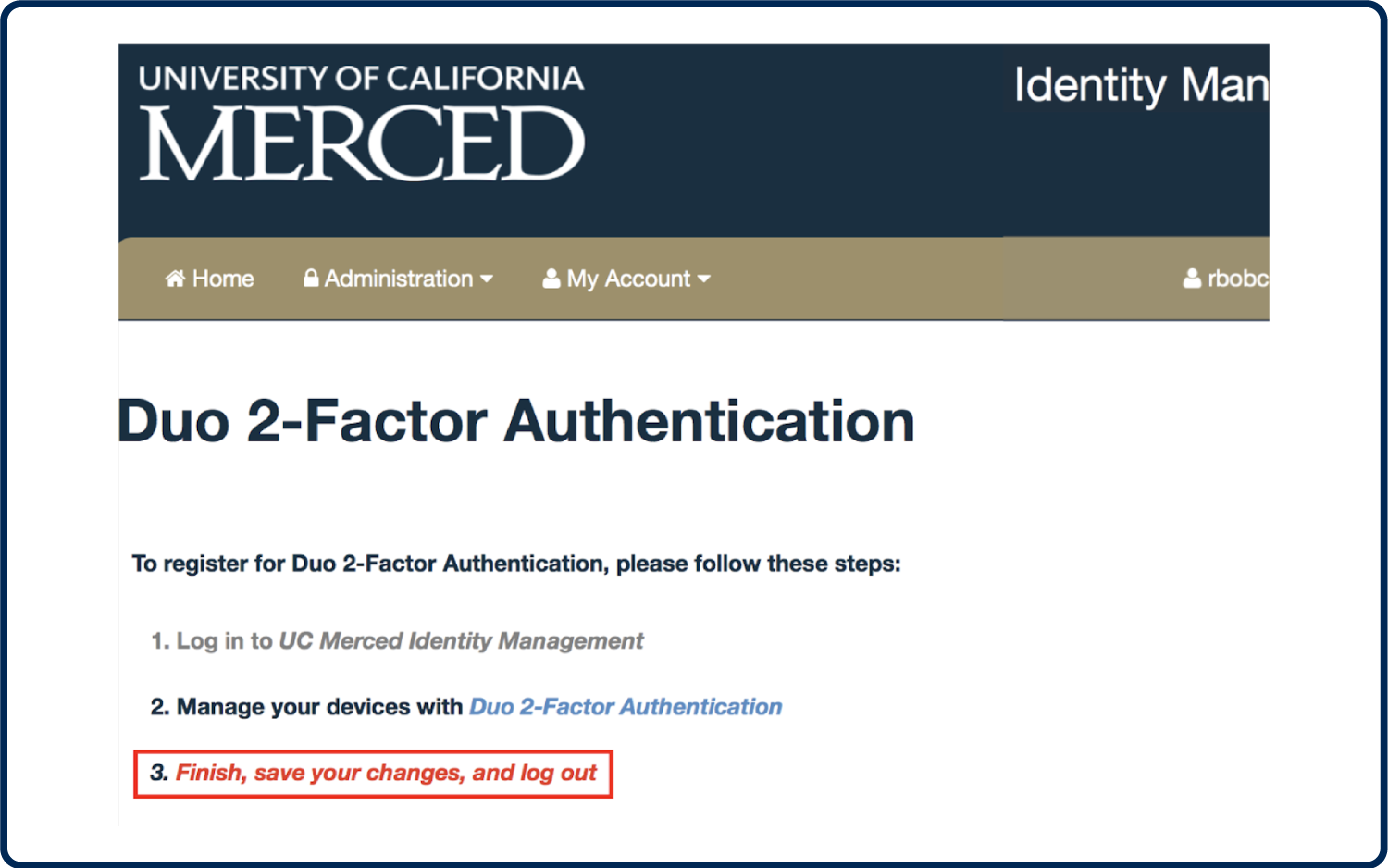 ---
If you encounter any problems with 2FA, please contact the OIT Service Desk at (209) 228-HELP or "Report a Problem" on the front page of this site.