UC Merced Connect is your new digital gateway to UC Merced! The Connect platform offers simplified access to campus information and resources for students, faculty and staff, as well as prospective students, external partners and the general public.
Here's just a few of the features Connect is bringing to UC Merced:
A new mobile app to easily access campus resources on the go
A modern, robust campus events calendar 
A new way to receive campus alerts and news, replacing Happenings
A streamlined interface to access information directly from departments across campus
On December 8, 2020, Connect is replacing the my.ucmerced.edu portal—so download the app today to get aquainted with the new system!
Connect Platform
UC Merced Connect was built mobile-first. This means that no matter where your UC Merced experience takes you or how you need to connect (see what we did there?), the curated content in the platform will go with you—with little loss in functionality or experience from device to device. 

Calendar
Along with the new portal platform, the Connect project launched a brand-new campus events calendar. The new calendar offers a dynamic way to keep informed about all the things that happen on and around our campus, as well as convenient features like the ability to subscribe to particular types of events, quickly add events to your personal calendar, and more. For more information about the events calendar, click here.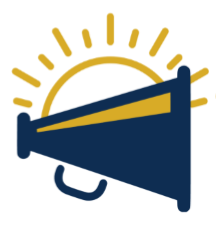 New Communications Channels (+ a fond farewell to Happenings)
With the replacement of the my.ucmerced.edu portal on December 7, 2020, the campus Happenings email distribution service will also be replaced. But both the calendar and the Connect platform will create new pathways for targeted internal communications on our campus and will offer powerful analytics to measure the impact of your effort.