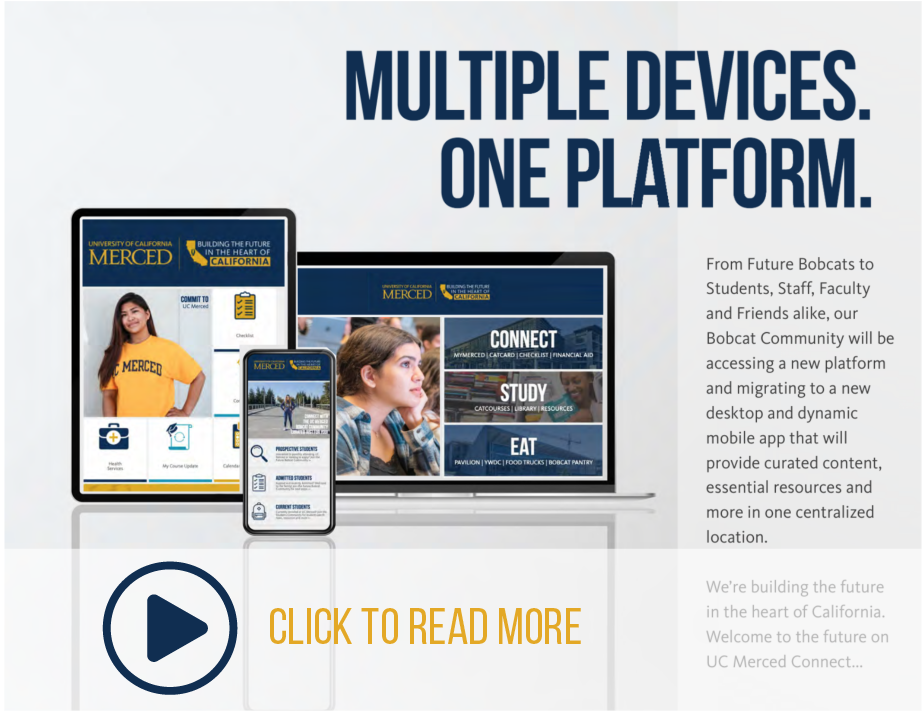 The UC Merced Connect project is working to create a digital campus platform that offers necessary, timely, and useful information to our students, faculty, and staff, as well as to prospective students, external partners, and the general public. The Connect platform will replace the current UC Merced portal (my.ucmerced.edu), offer simplified access to information and resources on campus, and serve as a central digital gateway to UC Merced. 
The project will introduce two new platforms and a number of changes for the UC Merced campus, namely:
a new mobile app that will replace our current portal (my.ucmerced.edu) and offer significantly expanded campus information and functionality
a modern, robust campus events calendar to replace our current calendar (events.ucmerced.edu) 
new ways for the campus to connect with with their audience, publicize news and marketing campus events 
Happenings retirement in Fall 2020
Connect Platform
The replacement to my.ucmerced.edu is being built on a mobile-first platform that also offers a robust desktop experience. This means that no matter where your UC Merced experience takes you or how you need to connect (see what we did there?), the curated content in the platform will go with you  - with little loss in functionality or experience from device to device. 

Calendar
Along with the new portal platform, the Connect project is rolling out a new campus events calendar. Coming late this spring, the new calendar will offer a dynamic way to keep informed about all the things that happen on and around our campus, as well as convenient features like the ability to subscribe to particular types of events, quickly add events to your personal calendar, and more.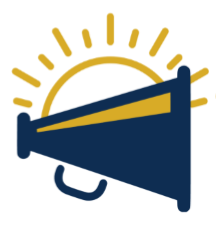 New Communications Channels (+ a fond farewell to Happenings)
When UC Merced Connect comes online in the fall, Happenings will be saying goodbye. But both the calendar and the Connect platform will create new pathways for targeted internal communcations on our campus and will offer powerful analytics to measure the impact of communciations effort.