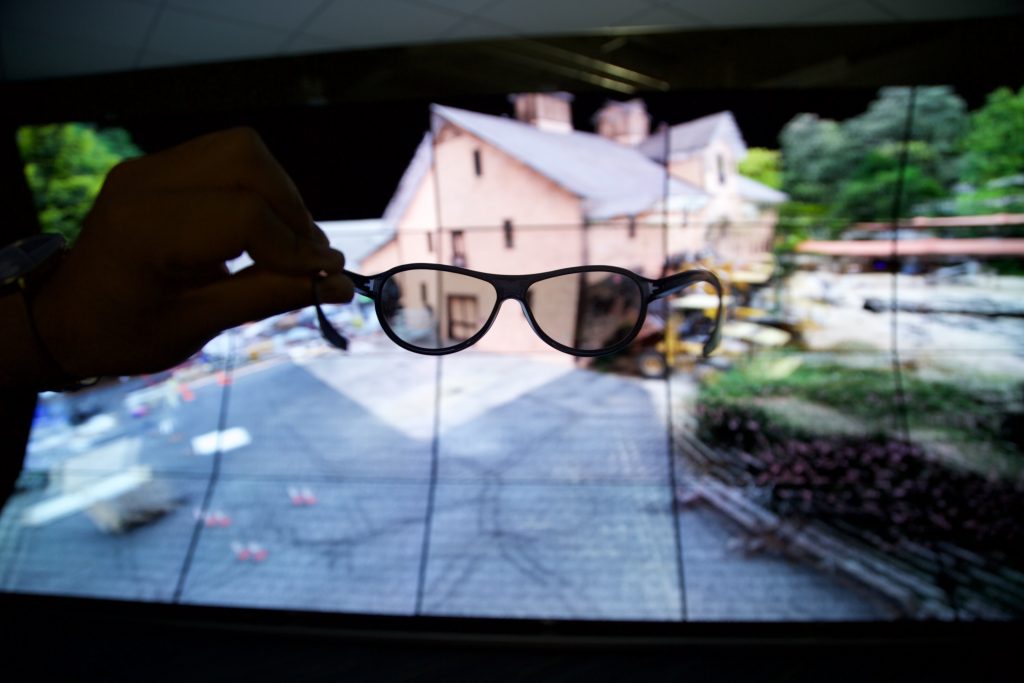 UC Merced's Integrated Digital Infrastructure (IDI) service streamlines the delivery of cutting-edge IT services to UCM faculty, researchers, and students. These services include: high-performance computing on the Linux-based, 2076-core MERCED Cluster, data collaboration using the 10Gpbs UC Merced Science DMZ Network, research data storage, and visualization on the Wide Area Visualization Environment (WAVE) facility. We can help you move, store and visualize data; utilize campus and regional computing facilities; and build IT-enabled science workflows that meet your needs now and into the future. We've standardized around approaches that are flexible enough to accommodate your needs, while still adhering to best-practices which are proven to be effective. So that you can get the most out of UC Merced's IDI service, we also offer training, drop-in office hours and consultation services.
Specifically, we offer:
High Performance Computing
Unlike other research universities, UC Merced allows faculty and students access to HPC services free of charge. On-campus HPC Services include the Linux-based MERCED Cluster, a 2076-core cluster running Slurm (supported by the National Science Foundation Award ACI-1429783), as well as how to access Regional and National HPC on San Diego Supercomputing Center and other XSEDE locations (these are fee-based).
Are you interested in UC Merced's was High-performance Computing? Please visit our HPC Wiki and learn more.
If you are ready to sign up for an account on MERCED, please visit the UC Merced OIT Service Catalog and request an account (PI status or PI approval required).
Cognitive Hardware and Software Ecosystem, Community Infrastructure (CHASE-CI) is a cloud of hundreds of affordable Graphics Processing Units (GPUs), networked together with a variety of neural network machines to facilitate development of next generation cognitive computing (NSF Award #1730158). Led by UCSD, CHASE-CI allows researchers across all 10 UC campuses to conduct research into advanced machine learning techniques. If you are interested in learning more about CHASE-CI, please contact Research Computing.
---
Accessing Additional Computational Resources
Some researchers may have needs that exceed our campus computing capabilities - they may need more machines to complete a task quickly or they may need more specialized types of computing nodes (e.g. GPU nodes). We have access to both the San Diego Supercomputing Center (SDSC) and the national-level computing resources known as XSEDE. SDSC and XSEDE offer significant amounts of compute time to researchers interested in trying HPC at large-scales.
Information about additional Resources through XSEDE and HPC@UC Program can be found here.
---
High-speed Networking
-UC Merced's Science DMZ Network. The Science DMZ Network is a 1-10Gbps Layer 2/3 network to the lab or instrument, and which is connected across campus on a 40Gbps Network Science Core. All Science DMZ Network connections are linked directly to the dedicated 10-100Gbps Sciecne DMZ router and from there to CENIC's High Performance Research Network.
-Pacific Research Platform (PRP) is an NSF-funded (Award #1541349) is a multi-institutional extensible deployment that establishes a science-driven high-capacity data-centric 'freeway system.' The PRP spans all 10 campuses of the University of California, as well as the major California private research universities, four supercomputer centers, and several universities outside California.
-Testing and Data Collaboration services using perfSONAR network test nodes and Fast I/O Network Appliances (FIONAs). FIONAs are capable of 10Gbps Big Data transfers to and from campus. Each FIONA is capable of holding nearly 100TB of fast-access data.
Check the status of the UC Merced Science DMZ Network connection to the Pacific Research Platform via the PerfSONAR Dashboard.
---
Visualization
The Wide Area Visualization Environment (WAVE) Lab, a 166 Megapixel 3D visualization cluster running common 3D visualization and immersive media platforms (CalVR, Unity 3D game engine, Paraview) for small-ground research support in Cyberarcheology, Global Arts, Chemistry, Physics and Biology, as well as engineering and other disciplines.
We also support a smaller, but fully capable LibraryCAVE for use in teaching and learning. The LibraryCAVE is perfect for critical viewing of classroom and laboratory projects. The LibraryCAVE can be used for 2D or 3D viewing for groups of up to 15 people.
Watch a short video on the UC Merced WAVE
Download an information brochure
---
Consulting Services
We recognize that your research has unique requirements, so we offer one-on-one consultations to ensure that the IDI meets your needs specifically.
HPC Walk-in Clinics are held on Fridays from 10:30am to 12:00PM (noon) in COB-1 325 Willow Room. This is a chance to get started using the MERCED Cluster, learn advanced techniques in job submission, coding, compiling and data analysis using the cluster. It's geared twoards users of all skill levels and encourages peer and near-peer mentoring and support.